The Highways Agency and emergency services in Cumbria are urging drivers to stick to temporary speed limits on motorways.
They've released footage of a lorry on the M6 crashing through cones and narrowly missing a breakdown vehicle. Eight people died while working on England's motorways and major A-roads between 2009 and 2013.
It's hoped the campaign will encourage drivers to slow down and respect roadworkers: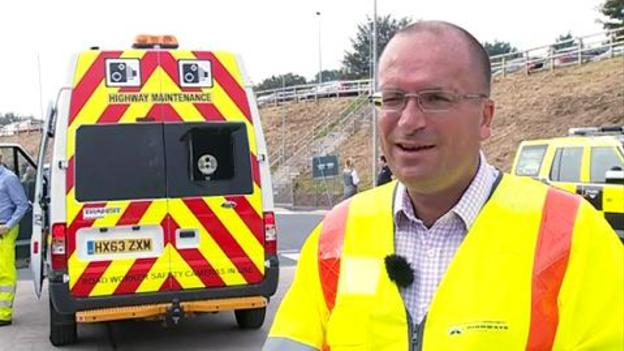 Andy Dell is a park ranger for Windermere and he hopes the new radar technology will help make the lake safer for visitors:
Advertisement
A new scheme is being trialled by police dealing with speeding motorists.
Instead of giving drivers a ticket, Cumbria Police are giving some people the option to talk to locals in communities blighted by people driving too fast.
John Bevir reports:
Police in the Scottish Borders detected a 24 year old localmale driving in excess of 110 mph on the A6091 Melrose by-pass (60mphrestriction) in the early hours of Saturday 26th May morning.
The driver has been reported to the Procurator Fiscal and will appear at court on a future date. A Police spokesperson said: