Live updates
St Boswells kicked out of Scottish Bowl Final
"For those that have not heard was a meeting last night and the SRU have chucked us oot cup final , stripped of the bowl we WON against Liberton and stripped us if the Fraser James trophy for being best team in East o Scotland and took 13 league points of us. What a total joke . We are looking in to an appeal . But cant change we are unbeaten all season . Lets keep the heads up lads and get sevens out the way and be ready for max attack again next season."
– St Boswells RFC, Facebook
Advertisement
St Boswells kicked out of Scottish Bowl Final
St Boswells have been kicked out of Rugby Union's Scottish Bowl Final for allegedly fielding three ineligible players during the competition.
They would have been the only Borders team at National Finals Day next weekend.
The club says the players were dual-registered and that the steps taken are harsh, adding that legal advice will be sought.
St Boswell's Rugby team have had recent success and one player, 65 year old Dave "The Brick" Elliot has been with the club since 1963.
Stuart Cameron reports.
St Boswells Rugby Team have put a few bad years behind them and gone on a glorious winning run.
A few years ago they were in such a bad place that they lost one gameby 200 points!
But on Saturday they play against Glenrothes when a win willput them into the Final of the National Bowl competition.
Royal Scots Borderers return home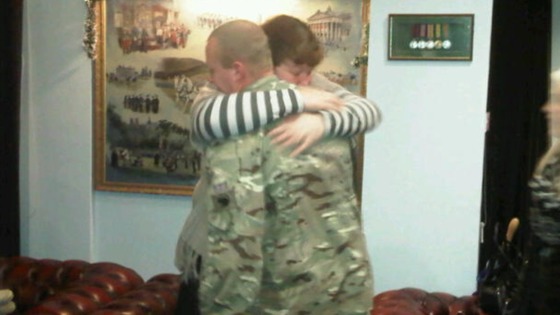 It was an emotional time for families as soldiers returned home from Afghanistan three months early.
Alison Cameron from St. Boswells was reunited with her son Neil, who's made it home for Christmas and his 21st birthday.
She said:
"I'm absolutely thrilled, i've just burst into tears. I'm so pleased to see him and so proud of him. His brothers will just love having him home for Christmas"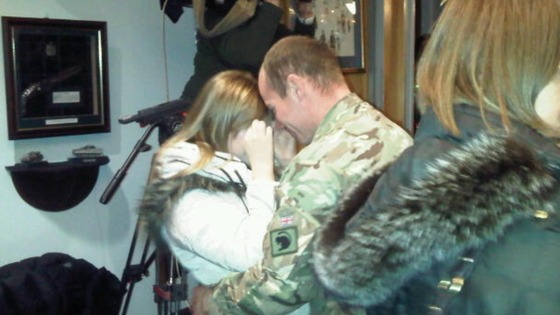 Advertisement
Borders guest house scoops top award
The owners of a guest house in St Boswells are celebrating after winning a prestigious national tourism award.
Whitehouse Country House beat off competition from across the county to be crowned "Best Guest House".
The Scottish Thistle Award, organised by Visit Scotland, was presented to owner Angela Tyrer, at Kelvingrove Art Gallery in Glasgow.
She said:
"This is a real and wonderful surprise, all the finalists looked amazing and yet all so different. Hospitality is at the core of our business and this is the reason that my husband Roger who is the co-proprietor cannot be here tonight as he is at home looking after our guests.

"Winning brings its own responsibility and we hope to use the publicity to not only promote our own B&B, but also to help further promote our village, St. Boswells, which has multi-award winning businesses, great sporting facilities and beautiful countryside of the Scottish Borders.
– Angela Tyrer, Owner of Whitehouse Guest House
"As Scotland prepares to welcome the world in 2014, quality is more important than ever.

"I am thrilled that Whitehouse Country House has scooped this well-deserved award for its contribution to tourism. Recognising excellence in the industry is helping Scotland shine and accommodation providers like Whitehouse Country House help to put this part of Scotland well and truly on the map!"
– Paula McDonald, Regional Director of VisitScotland
Back to top