Live updates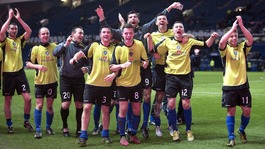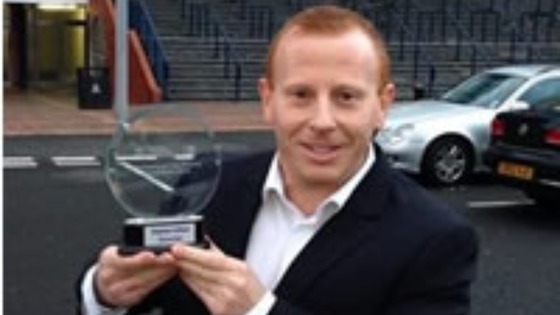 Stranraer FC's manager Stephen Aitken has won the Scottish Professional Football League 1 Manager of the Month Award for the second time in a row.
Stevie and his coaching staff have received the award for both October and November this year.
The Blues won all 3 league games in November, scoring 11 goals.
One of the league matches won was that fantastic 6-3 demolishing of Ayr United at Somerset.
The Blues also progressed to the 4th round of the William Hill Scottish Cup in November with a win against Auchinleck Talbot afer a replay.
Advertisement
Stranraer FC capacity row
The row over the official capacity at Stranraer Football Club appears to have been settled.
Club members have met and accepted the council's decision to limit the numbers on safety grounds.
Stranraer's capacity could increase to up to 4,000 if they make improvements - but they were hoping to sell 6,000 tickets.
The club's been given less than three weeks to make the changes before Glasgow Rangers visit on August 17.
Stranraer FC capacity row
Angry fans have been lobbying their local council, in a row over the official capacity at Stranraer Football Club.
Officers at Dumfries and Galloway Council say the club's ground can only safety hold 3,000 - that is around half its stated number.
The club was hoping it could cash in this season, by selling up to 6,000 tickets for its matches with Glasgow Rangers.
Watch Matthew Taylor's report here:
Stranraer FC capacity row
"I have been contacted by a number of members frustrated at the sudden capacity cut, and I can fully understand that frustration.

"Stranraer FC obviously asked the council for a figure and that has been done but I know that supporters have been taken aback somewhat by what is basically a 50 per cent cut in capacity.

"There is talk of moving the Rangers matches to another ground but clearly local fans I have spoken to understandably do not want that to happen.
"Such a move may redress the potential loss of income for the club, which is important but playing these matches elsewhere will do nothing for the town itself.

"The Rangers games will be a boost to the Stranraer economy, which it badly needs and it would be a real blow to lose these high profile matches from Stair Park or to see them played in front of just 3000 people."
– Dumfries and Galloway MP Russell Brown
Stranraer FC capacity row
"About a month ago, Stranraer FC asked our Building Standards Service to provide an estimate of capacity for their whole ground at Stair Park.

"Building Standards had not previously provided an estimate for the whole ground and this is the first time one had been requested.

"The Building Standards legal requirement is for a safety certificate for the South Stand only.

"However, our Building Standards team was happy to provide an estimate on request, though only the capacity for South Stand is enforceable by the service.
"Our team used the guidance provided by the Department of Culture, Media and Sport in their Green Book on sports grounds. Using this guidance, an estimate of just under 3,000 has been given.

"Stranraer FC has been given advice on a number of measures they can consider to increase the capacity of their ground."
– Steven Kirkpatrick, Dumfries and Galloway Council
Advertisement
Stranraer FC capacity row
Emergency talks are being held today, July 30, over Stranraer Football Club's stadium capacity row.
The club was hoping to sell 6,000 tickets for their home game against Rangers next month.
But Dumfries and Galloway Council dealt a blow when they said fewer than 3,000 would be available because of health and safety concerns.
The club is meeting with Scottish football's governing body to ask for their capacity at Stair Park to be doubled.
The Blues are hoping the organisation will allow for 6,000 tickets to be issued with a safety certificate for the main stand only.
The club are also meeting with the police to discuss crowd control.
Selling 6,000 tickets will generate nearly £100,000 for the club.
Stranraer FC capacity row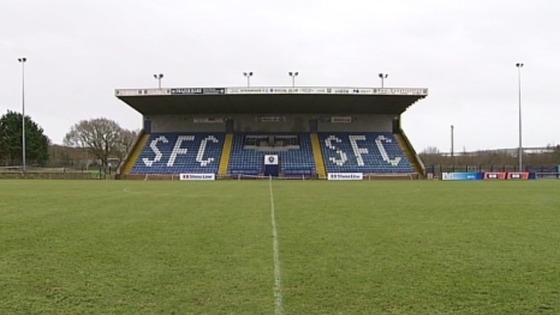 Stranraer Football Club are furious after discovering there will be 50 per cent fewer tickets available for their home game against Rangers.
The club were hoping to sell 6,000 tickets but Dumfries and Galloway council say only 2,988 will be available due to health and safety rules.
Back to top