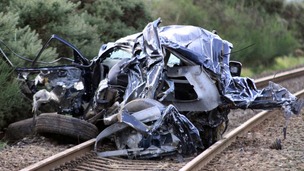 Teenage motorist has been seriously injured after his car was hit by a train on a level crossing near Stranraer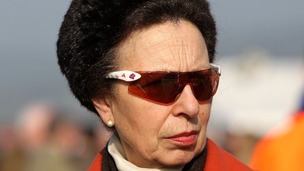 HRH Princess Anne the Princess Royal will open a new riding school for the disabled in Stranraer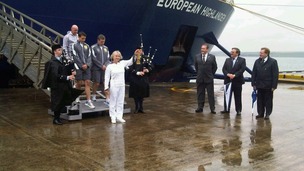 The Olympic torch has arrived in Scotland for the first time. It came off the ferry in Stranraer and thousands turned out to greet it.
Live updates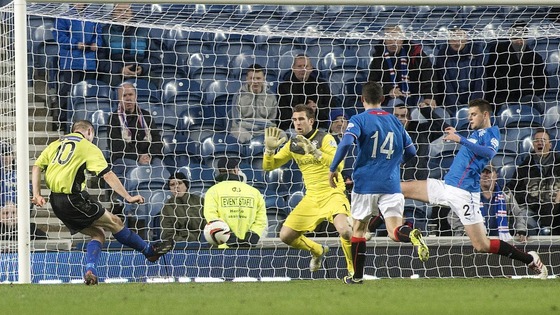 Stranraer put an end to Rangers 100% winning record this season as they held the Ibrox giants to a 1-1 draw.
Rangers captain Lee McCulloch scored a first-half penalty to put them ahead, but Jamie Longworth hit back with an injury time equaliser.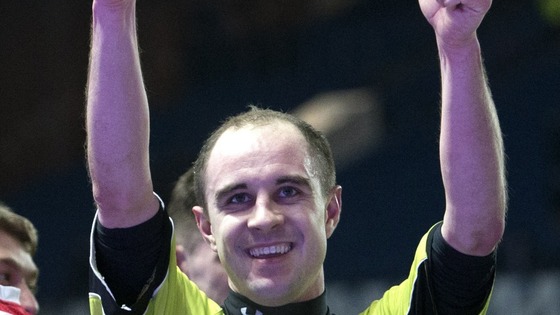 Police Scotland are investigating a burglary in Dumfries and Galloway that saw thousands of pounds worth of items stolen.
The incident took place at a house in Stranraer on The Rabbit Run, between the A751 link road and the A77, near Sandmill.
It's thought it took place between Saturday 14 and Tuesday 17 December.
Several thousand pounds of jewellery and Georgian-style silverware were taken.
Police ask anyone with information about the incident to call 101.
Advertisement
Crash firefighter captains club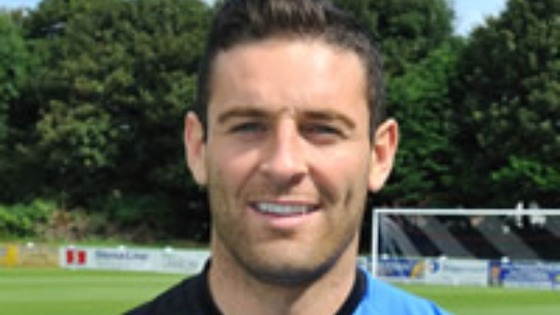 Crash firefighter captains club
Stranraer FC has today spoken of its enormous "pride" in the way their captain helped to save lives in the Glasgow helicopter crash just hours before appearing on the pitch.
Frank McKeown was on duty as a firefighter when he and 150 others were called out to deal with the tragedy at the Clutha pub.
The 27-year-old centre half helped to deal with the aftermath of the incident that has killed at least eight people after a police helicopter smashed into the roof of the pub on Friday evening.
Frank McKeown was at work till 8am but managed to make it to the Scottish Cup match against Clyde by 3pm.
Our sympathies go out to the family and friends of those who died and our thoughts are with those who were injured. We are enormously proud of how Frank helped during the disaster and the fact that he still played yesterday despite what he must have been through. It just goes to show that all of these players are part time. Frank will regularly do a night shift and then come and play the next day.

It shows the commitment in Scotland from the part-time players."
– Iain Dougan, spokesperson for Stranraer FC
Crash firefighter captains club
Stranraer captain Frank McKeown, a firefighter, was on duty at the helicopter crash in Glasgow overnight until 8am, but still managed to turn out for his club in the Scottish cup at Clyde. His team managed a 1-1 draw.
Funds have been put in place for Stranraer's first official Hogmanay bash. The event will be held in Castle Square, and will be focused on family fun.
Run by Stranraer Music Town, local musicians and bands will take to the stage to entertain the crowds through to 2014.
Fiona McIlwraith reports:
Advertisement
Police and Fire Service are currently dealing with an incident involving a vehicle on fire within the forecourt of Myers Garage, Stoneykirk Road, Stranraer.
Stoneykirk Road is closed at this time and public are advised to avoid the area.
Electric buses for Stranraer
"It's a good leisure facility, people can stroll along here on a Sunday, and hopefully we'll begin to see the marina itself develop and more boats coming into the area.

"That brings people into the community, that might have not visited Stranraer and it actually allows them to bring in investment to spend in local shops and cafes."
– Councillor Colin Smyth, Chair of housing, planning and environment committee, Dumfries and Galloway Council
Electric buses for Stranraer
"If it makes people take the choice to go into Stranraer, rather than take some other mode of transport away from the ferry port, that's got to be attractive.

"It was a difficulty in the past, if we make it as easy and attractive as possible then people will want to go into Stranraer.

"They'll want to go for the railway station, and hopefully to spend some time and money in Stranraer as well."
– Keith Brown, Transport Minister for Scotland
Electric buses for Stranraer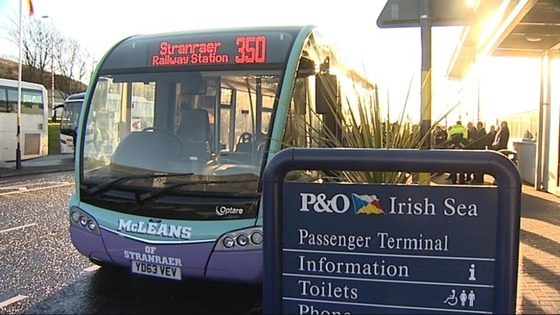 Load more updates
Back to top