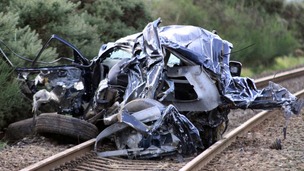 Teenage motorist has been seriously injured after his car was hit by a train on a level crossing near Stranraer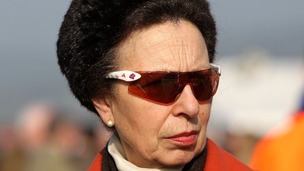 HRH Princess Anne the Princess Royal will open a new riding school for the disabled in Stranraer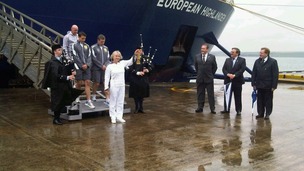 The Olympic torch has arrived in Scotland for the first time. It came off the ferry in Stranraer and thousands turned out to greet it.
Live updates
Electric buses for Stranraer
"If it makes people take the choice to go into Stranraer, rather than take some other mode of transport away from the ferry port, that's got to be attractive.

"It was a difficulty in the past, if we make it as easy and attractive as possible then people will want to go into Stranraer.

"They'll want to go for the railway station, and hopefully to spend some time and money in Stranraer as well."
– Keith Brown, Transport Minister for Scotland
Electric buses for Stranraer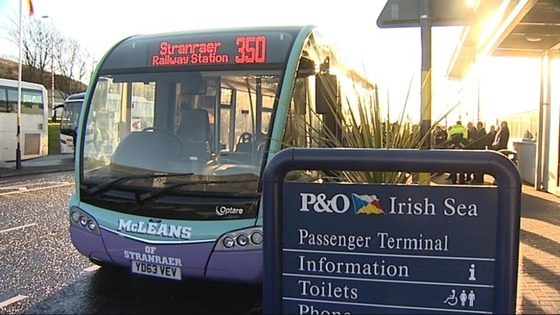 Advertisement
Dumfries and Galloway MP Russell Brown has welcomed the official opening of Stranraer's West Pier.
The refurbished Pier has been opened following a £650,000 investment by Dumfries and Galloway Council.
"Dumfries and Galloway council are to be congratulated on the work to bring this historic pier back into public use.

"There has been a lot of debate locally about what the projects in Stranraer the council should and shouldn't spend its limited resources on, but I believe the West Pier refurbishment has widespread community support.

"However, the real challenge now is the regeneration of the East Pier and the wider Waterfront.
"The council simply can't do that on its own. Scottish Government Ministers need to do more than simply turn up for a photocall on the Waterfront."
– Russell Brown MP, Dumfries and Galloway, Labour
Electric buses for Stranraer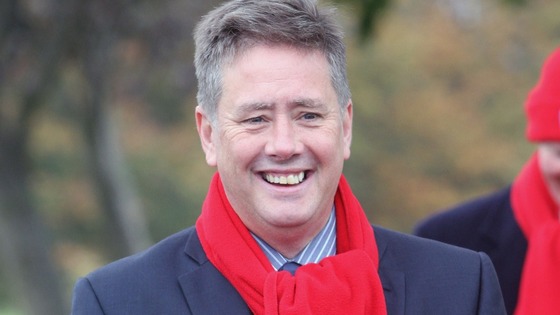 Scottish Transport Minister Keith Brown will be in Stranraer later to launch an electric bus service linking the ferry terminal in Cairnryan with the town's railway station.
The town's west Pier will also be officially reopened.
Child's skull discovered
The GUARD Archaeology team unearthed an additional two empty cists at the farm in Stranraer.
The cists, which are ancient graves, indicated to the team that there was a possible attempt by the family of the young child to set aside graves near to the body.
The team also highlighted that stress indicators on the skeletal remains may have indicated a wider problem for the community at that time, perhaps a food shortage or onset of disease.
The report states that this implies that the community understood and planned an individual's burial practice well in advance of that person's death.
Child's skull discovered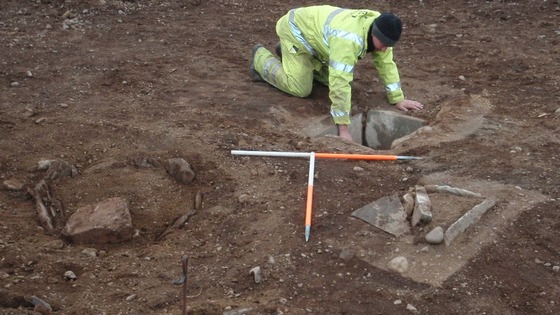 Archaeological investigations carried out by a GUARD Archaeology team found that the child was malnourished at the time of death.
Warren Bailie and his team found that the skeletal remains belonged to a child aged between nine and twelve years old.
Tests carried out on the remains showed that the child suffered from malnutrition, indicated by dental enamel hypoplasia (DEH) and cribra orbitalia, both childhood stress indicators.
A radiocarbon date test placed the child's death in the early Bronze Age period.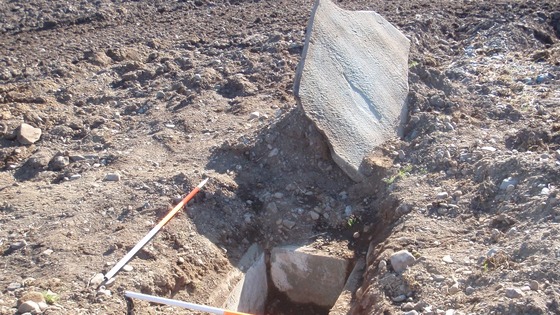 Advertisement
Child's skull discovered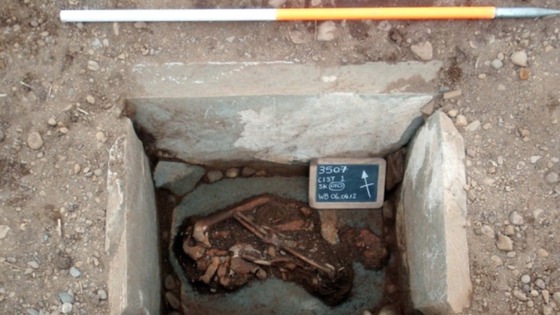 An ancient child's skull has been found on a farm in Stranraer.
Farmer Jock McMaster was ploughing his field when he came across the skull, which is thought to be around 3,500 years old.
Mr McMaster, uncovered a stone-lined pit at Blairbuy Farm after his plough dislodged when it made contact with the grave.
The burial 'cist' is believed to be one of the oldest ever found in Scotland.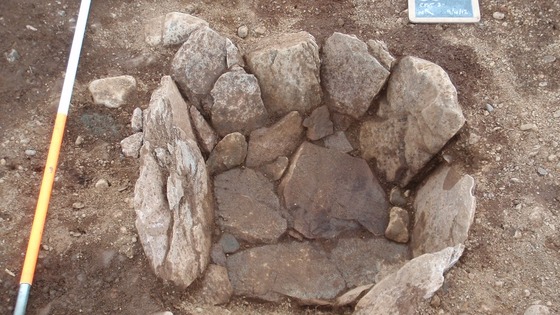 More than 13,000 litres of counterfeit alcohol have been seized at Cairnryan near Stranraer.
Customs officers searched a 40 foot trailer after it arrived on a ferry from Belfast.
They found 26 pallets of illicit vodka along with a number of counterfeit vodka bottle labels.
The potential lost revenue from duty and taxes is estimated at more than £260,000.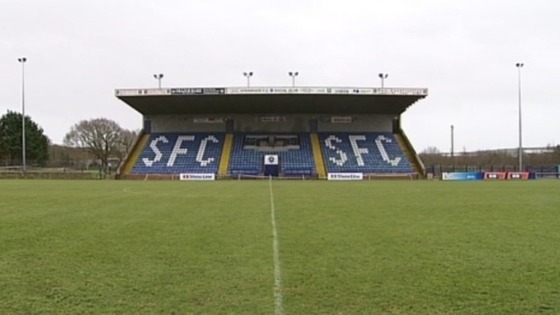 Stranraer are making last minute preparations before their game against Hibernian tonight in the Scottish League Cup third round.
The Blues knocked out SPL opposition in the form of Ross County in the last round but will still be the underdogs in Edinburgh this evening.
They go into the game on a slight high after Saturday's 2-0 win over East Fife took them from the bottom of League One.
Woodland for rent
"It's very hard to work in the woodland, there's not many opportunities to do so. I've put a five year management plan in so the first year is just generally tidying up.

"I'm not going to fell the whole place in 18 months, so I'm just cutting blocks here and there just to tidy it up a bit."
– Mark Rowe
"Mark will be responsible for 37 hectares of this woodland, he'll have to conserve and look after the trees but then he'll be able to fell them and sell them for firewood, and make a profit.

"The pilot scheme, set up by the Scottish Woodlot Association, will run for 18 months.

"It bases itself on a similar project in British Columbia which has been running for 30 years and is now an integral part of forestry management."
– William Allen, Scottish Woodlot Association
Load more updates
Back to top