Hawick's rugby superstar Stuart Hogg has been called up to the British & Irish Lions squad. ITV Border spoke to his proud parents.
Read the full story ›
Advertisement
Rugby star Stuart Hogg has been named Six Nations player of year - for the second time in a row.
Hogg, who is from Hawick, received nearly a quarter of the votes in the public poll.
The honour crowns an excellent Six Nations for the 24-year-old full back who was showered with praise during the tournament with one pundit describing him as "the most dangerous attacking back in the northern hemisphere".
Hogg, who plays his club rugby with Glasgow Warriors, was selected from a shortlist of 12 outstanding players.
Last year Hogg picked up the same award with over 30 per cent of the vote.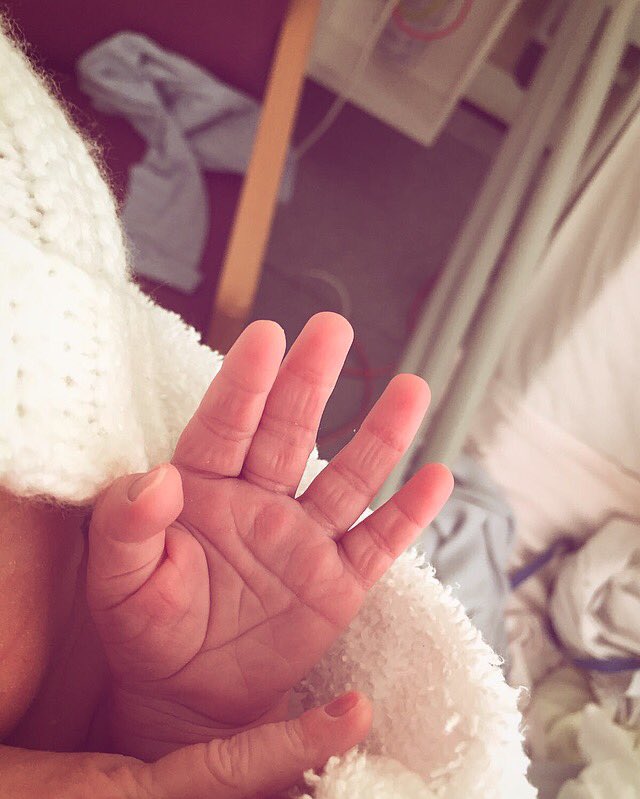 Rugby star Stuart Hogg has tweeted a photo of his baby daughter.
Olivia May Hogg was born yesterday (15 March).
Hogg, who is from Hawick, is part of the Scotland team preparing for this weekend's Six Nations clash against Italy.
Scottish rugby star Stuart Hogg had a round of golf at Wentworth yesterday... and was snapped next to One Direction's Niall Horan.
Read the full story ›
Scotland rugby international Stuart Hogg has tweeted his support to coma-stricken judo star Stephanie Inglis.
Commonwealth Games medallist Inglis was seriously injured in a motorbike crash in Vietnam last week and is being treated at a hospital in Hanoi.
A Gofundme page has now been set up to help pay for her treatment.
Hogg, who hails from Hawick, is encouraging people to contribute to the fund.
Sorry, this content isn't available on your device.
Advertisement
Stuart Hogg was named Man of the Match in Scotland's 29-18 win over France at Murrayfield.
The Hawick full-back gave an excellent all-round performance during the Six Nations clash, and he was instrumental in creating Tim Visser's crucial try.
Captain Greig Laidlaw, from Galashiels, was elated at the final whistle. He lead his team out for the 25th time as Captain, earning his 50th Cap in doing so.
Alex Dunbar from Dumfries and Kelso's Ross Ford were also part of the team, who beat the French for the first time in 10 years.
The result now means Scotland could finish third in the championship, if they beat Ireland in their final game next weekend.
Scotland star Stuart Hogg says he's 'gutted' to be heading home from the Rugby World Cup.
The Hawick-born fullback played in Scotland's controversial 34-35 quarter-final defeat to Australia at Twickenham yesterday and Tweeted his disappointment this morning about his side's heartbreaking exit.
Gutted to be heading home from #RWC2015. Boys worked incredibly hard over last few months & gave everything for the jersey & each other.
Scotland led the thrilling encounter until a controversial penalty in the 79th minute, awarded after referee Craig Joubert called a deliberate offside when replays seemed to indicate the ball had come off an Australian, gave the Wallabies victory.
Rugby players past and present have been taking to social media to show their support for Scotland and criticise Joubert.
England's World Cup winning scrum-half Matt Dawson branded Joubert a "disgrace" while former South Africa coach Peter de Villiers said it was a "shocking penalty call".
Craig Joubert you are a disgrace and should never referee again!! How dare you sprint off the pitch after that decision!!! #RWC2015
Craig Joubert shocking penalty call in dying minutes. He caused Scotland the match.
Former Hawick Rugby Club player Stuart Hogg has been given high praise by the club's President.
Full-back Hogg, who's now considered one of Scotland's key players, spent many years playing for his home club.
He remains a huge supporter, along with his family, and when he's not playing for the Glasgow Warriors he tries to get along to watch the men in Green.
President of Hawick RFC, Ross Cameron, says the whole town is extremely proud of their "local hero."
A powerful new campaign from the Scottish Government and Road Safety Scotland, urges drivers to watch their speed on country roads and help reduce the number of fatalities.
"Don't miss what's round the corner. Watch your speed on country roads". thats the message from the Scottish Government as they launch a road safety campaign.
Country roads account for the largest number of fatal accidents on Scotland's roads - over half (55%).
Last year alone 755 people were killed or seriously injured whilst driving on country roads and three out of four of those were men.
Loss of control is the biggest cause of deaths on country roads, frequently associated with driving too fast for the conditions and leaving too little time to react to unpredictable road conditions and hazards.
Minister for Transport and Islands Derek Mackay said:
We are committed to achieving safer road travel in Scotland for everyone and clearly we are heading in the right direction. However we still have a long way to go, particularly with younger male drivers.

This campaign encourages motorists in Scotland to drive at an appropriate speed for the conditions, particularly on country roads as there is a higher proportion of fatalities in rural areas.

We know the risks are associated with inappropriate and excessive speeds, which is why Scotland's Road Safety Framework to 2020 has speed as one of its priorities and includes a variety of measures to tackle the problem.

We have been making good progress, but there is still more to be done to help reduce fatalities on our roads."
– Minister for Transport and Islands Derek Mackay
You can watch the highly emotive campaign advert here:
Superintendent Fraser Candlish of Police Scotland said:
We are urging drivers to take extra care on country roads, as you never know what hazards are waiting round the corner or when something unexpected might happen.

It's important to drive according to the road conditions as driving even slightly too fast can turn avoidable incidents into serious and ultimately fatal crashes. We hope this new campaign will contribute to a reduction of deaths on Scotland's roads."
– Superintendent Fraser Candlish of Police Scotland
Scotland and Glasgow rugby player, Stuart Hogg, tragically lost his best friend, Richard Wilkinson, in a crash on a country road in 2009 and is supporting the campaign.
Losing my best mate Richard will live with me forever and was one of the hardest things I've ever had to go through. It could have easily been me and I think about him every day and all of the things he's missed out on.

I'm supporting the new campaign to encourage people to take extra care on country roads and I hope I'm doing Richard and his family proud."
– Stuart Hogg, Scotland and Glasgow rugby player
Stuart Hogg has been involved with the campaign to help promote road safety, particularly amongst younger drivers.
You can watch the video below
The campaign is running throughout Scotland across multiple channels including TV, cinema, outdoor, radio, digital advertising.
Load more updates