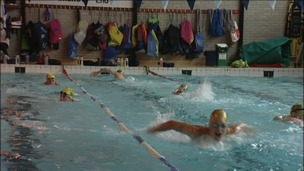 Cockermouth Swimming Club are back in training after their unprecedented success at this years National Age Group and Youth Championships.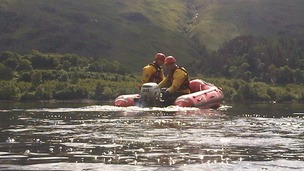 The dangers of swimming in reservoirs have been highlighted with the launch of a safety video.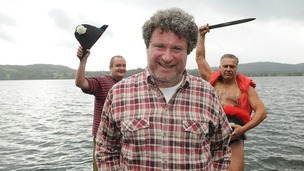 The purpose of the event is to promote freedom, peace and solidarity in the region following the uprisings last year.
Live updates
A team of young swimmers from Cumbria have just broken 19 county records in just 14 days. The Cockermouth Swimming Club were competing in the UK Swimming Youth Championships where they came 13th overall.
Children aged 16 and under are being offered 10p swimming sessions in Allerdale this summer.
The Allerdale Borough Council scheme will be available from Saturday (20th July) at pools in Workington, Cockermouth and Keswick, as well as the Wigton Pool and Netherhall Pool in Maryport.
The offer will not be immediately available at the Keswick Leisure Pool, however residents are asked to look out for details of the offer which will be made available over the next few weeks.
The scheme is aimed at encouraging young people to keep active during the summer holidays.
"We are re-launching this scheme not only to help young people to be active, but to ensure all children are able to make the most of summer and the attractions Allerdale has to offer.

"It is important to this Council that all children have the same opportunities and we are delighted we can help to make that possible.

"It demonstrates that even given all the cuts by central government that an excellently run Council like Allerdale, is able to deliver on its promises."
– Councilor Alan Smith, Leader, Allerdale Borough Council said

The reduced fee swimming sessions will run until 4th September.
Advertisement
Open water swimming event in Windermere
Open Water swimming has brought many people to the Lake District in recent years.
It is being described as Britain's fastest growing extreme sport and this summer Buttermere will host the biggest race of it's kind in the UK this year.
It is a 10 kilometer swim and to try to tempt more people to take part, organisers have held a taster swim on Windermere.
Ryan Dollard has this report:
To find out where you can take part in outdoor swimming events, click here.
Open water swimming event in Windermere
Eileen Jones from Head to the Hills is hoping more people think about taking part in open water swims:
Open water swimming event in Windermere
Despite the cold water, the open water swimmers found the challenge great fun:
Open water swimming event in Windermere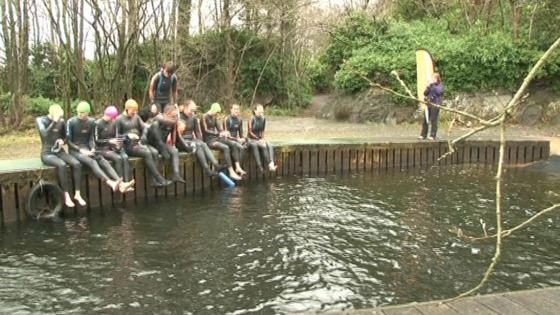 A group of brave swimmers braved the elements in Windermere to take part in an open water swim.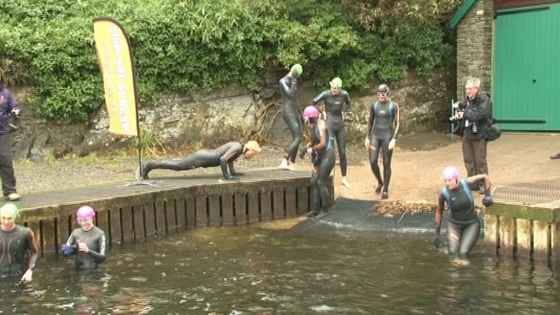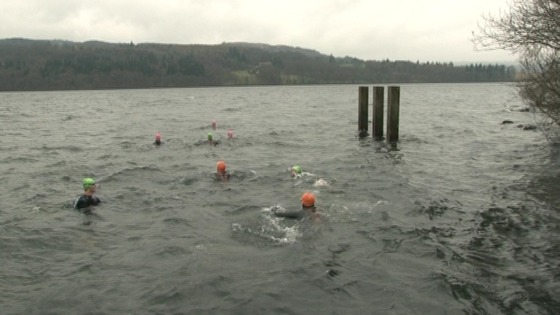 The thermometer read just eight degrees, but despite the chilly water they all seemed to enjoy their morning dip.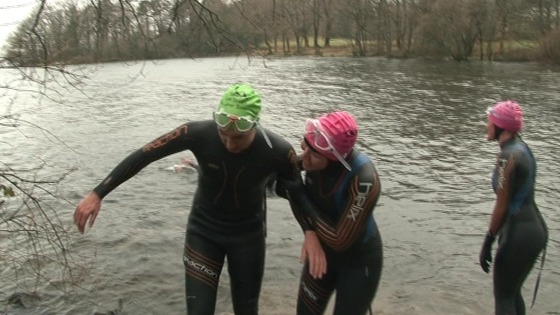 Advertisement
Open water swimming event in Windermere
Scores of swimmers will be braving the cold waters of Windermere today to join in with an Open Water Swim event.
Organisers say anyone can come along but suggest people do not forget to bring their own wetsuits and thermal underwear.
The swim is suitable for all abilities and an experienced coaches will be on hand to give to tuition to any newcomers.
Big Chill Swim
More than 200 people braved the freezing temperatures today to take a dip in Windermere.
The aptly named Big Chill Swim was held for the first time, but organisers hope to make it an annual event.
This is John Bevir's report.
Big Chill Swim
The inaugural Big Chill Swim has taken place in Windermere. More than 200 people took part in total.
A variety of races took place, from endurance swimming to shorter charity events. The water temperature was just 4.6 degrees and competitors weren't allowed to wear wetsuits!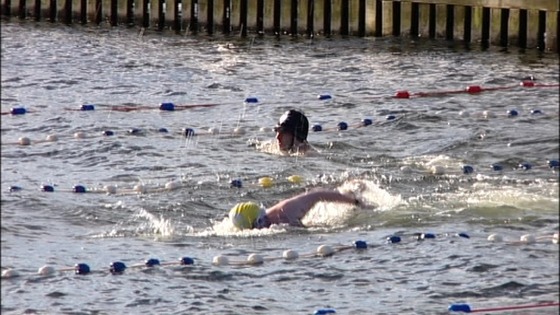 Swimmers brave the cold in Whitehaven
The annual Golden Sands Polar Bear dip in Whitehaven aims to raise more than £25,000 for charity.
Around 100 swimmers took part this year, with hundreds more watching on.
Samantha Parker has the full report:
Load more updates
Back to top