The People's Millions 2014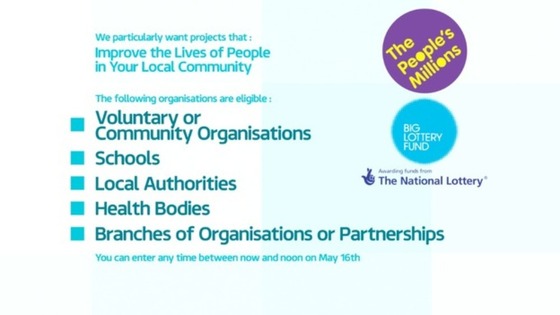 The lines are now closed for this year's People's Millions campaign.
Over the last month we've given you and your local organisation the chance to benefit from one of four prizes worth up to £50,000.
The People's Millions is a partnership between ITV and the Big Lottery Fund where the public help decide which local community projects get up to £50,000 of National Lottery Funding.