Westmorland and Lonsdale MP Tim Farron has paid tribute to comedian Ronnie Corbett who has died, aged 85.
Writing on Twitter, the Liberal Democrat leader said the comedian was responsible for people saying "language, Timothy" to him for the last 30 years.
Really sad news that Ronnie Corbett has passed away, he is responsible for me getting 'language Timothy!' for the last 3 decades...
South Lakes MP Tim Farron has signed a joint letter to the Justice Secretary challenging the recent decision to close Kendal Court.
Read the full story ›
Advertisement
Current cannabis laws are failing and putting the public at risk, according to South Lakes MP and Liberal Democrat leader Tim Farron.
Read the full story ›
The Westmorland and Lonsdale MP is to outline why Britain is better off in the EU, at the Liberal Democrats Scottish Conference.
Read the full story ›
Prime Minister David Cameron announced a £3million funding package to help repair the Lake District following December's floods.
Read the full story ›
Liberal Democrat leader Tim Farron says voting in favour of air strikes against so-called IS targets in Syria is the toughest decision he's ever had to take.
The Westmorland and Lonsdale MP released this video, explaining his decision:
Sorry, this content isn't available on your device.
Advertisement
Westmorland and Lonsdale MP and Liberal Democrat Leader Tim Farron wants the Government to change the way it calculates police budgets, after it was found Cumbria Police could lose up to £31million.
He launched his campaign today after the policing minister had to delay cuts to police forces when an error was found in the calculations.
Tim Farron says a delay isn't good enough. He wants the cuts to be scrapped and he's asking people to sign a petition to that effect.
Tim Farron has made his first conference speech as Liberal Democrat leader.
The Westmorland and Lonsdale MP said May's General Election had been devastating for the party but that he would not let Liberal values be crushed overnight. He vowed to build the party back-up and make them ready for government again.
New Liberal Democrat leader Tim Farron has apologised after a post on his Twitter feed suggested gay people could be "cured".
Read the full story ›
Cumbrian MP Tim Farron has been announced as the new leader of the Liberal Democrats.
Mr Farron, who has represented the South Lakeland constituency of Westmorland and Lonsdale since 2005, beat off the challenge of fellow MP Norman Lamb to win the ballot of party members with 56.5 per cent of the vote.
The result was announced on the party's Twitter account.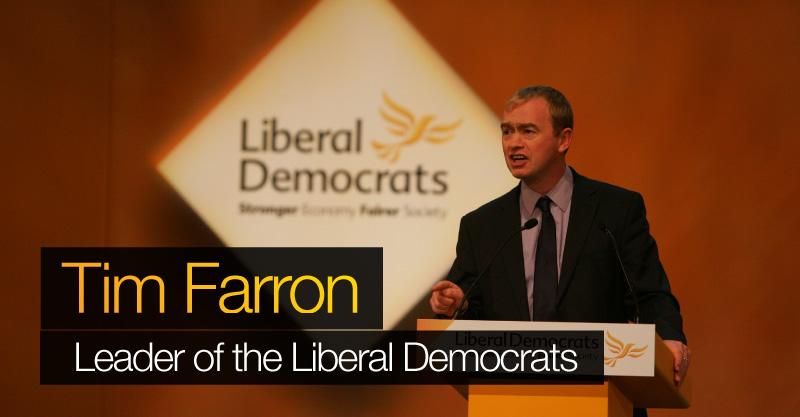 The leadership election had been called after former leader Nick Clegg stepped down in the wake of this year's General Election which saw the Liberal Democrats reduced from 56 to just eight seats.
Load more updates