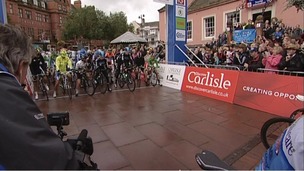 Information on where the Tour of Britain will be visiting during Stage Two, and where spectators can see the action.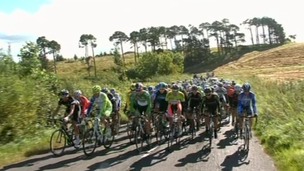 Information on what teams are taking part in the 2013 Tour of Britain.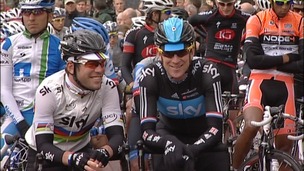 A guide on where to watch the Tour of Britain as stage one kicks off in Dumfries and Galloway and the Scottish Borders.
Live updates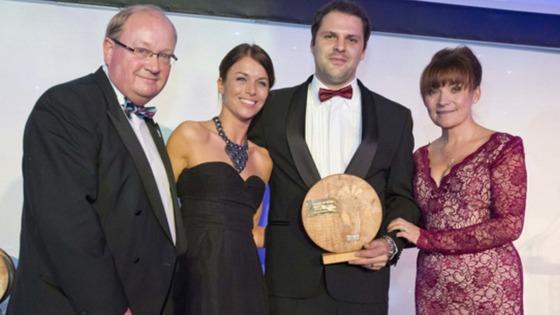 The Jedburgh to Dumfries leg of the 2012 Tour of Britain has won an award for the 'Best Sporting Event' at the Scottish Thistle Awards.
The awards ceremony, organised by VisitScotland, recognises the exceptional efforts made by companies and individuals across the industry, including accommodation providers, visitor attractions, tour operators, food and drink establishments and event organisers.
It was hosted by Lorraine Kelly on 15 November at Stirling Castle.
Alastair Grant, Commercial Director of SweetSpot Group, who organised and promoted the Tour of Britain, said:
"The Tour of Britain has been visiting Scotland and Dumfries & Galloway for a number of years with the event continuing to grow in stature and popularity, so are very proud to accept this award in recognition of our efforts."
Tour of Britain 2013
The Tour of Britain cycle race has given our region a big economic boost.
The wet and windy weather took its toll in places, but official figures are expected to show that the stages between Peebles and Drumlanrig and from Carlisle to Kendal brought in millions of pounds.
Those in the tourism industry say the impact will be felt for years to come, and there are already talks about the race returning next year.
Samantha Parker reports:
Advertisement
Tour of Britain 2013
Tour of Britain 2013
Competitors taking part in the Tour of Britain were given their biggest challenge yet when they were faced with tackling a very wet and windy Honister Pass in the Lake District.
The cyclists had to dig deep as they battled their way up the steep incline, which reached a 25% gradient in some places.
For the latest results from the Tour, follow ITV Cycling here.
Tour of Britain 2013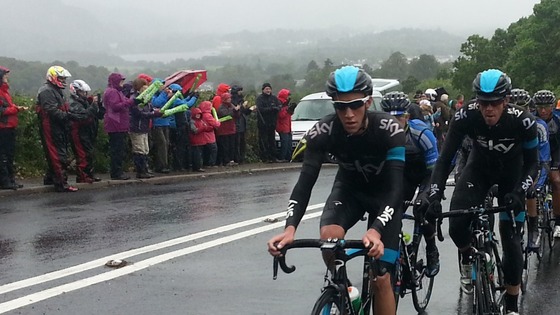 Nairo Quintana is leading the Tour of Britain up a very wet Chestnut Hill in Keswick.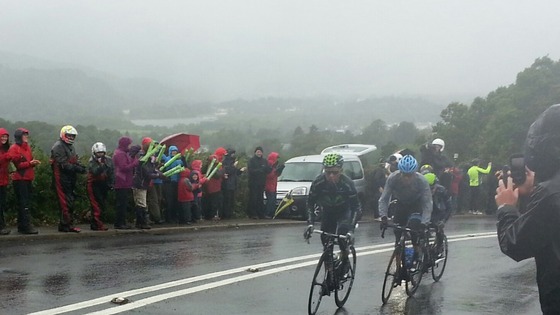 As well as the steep hill, cyclists are also battling against torrential downpours and strong winds in the Lake District.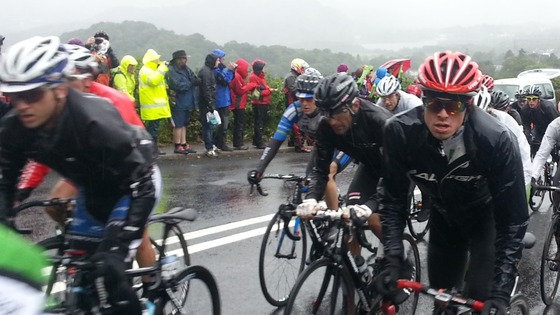 Tour of Britain 2013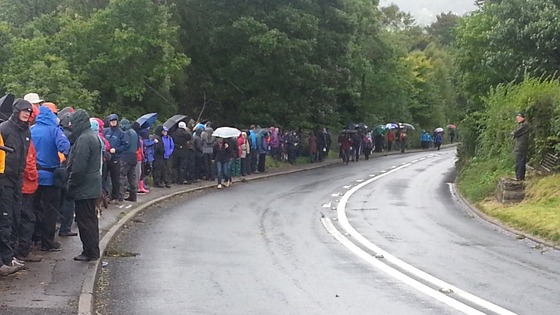 Crowds are braving the rain at Chestnut Hill in Keswick waiting for the Tour of Britain.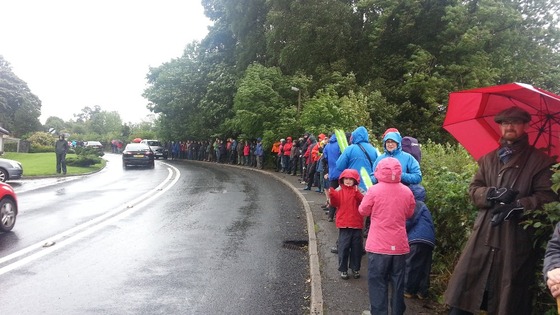 Advertisement
Tour of Britain 2013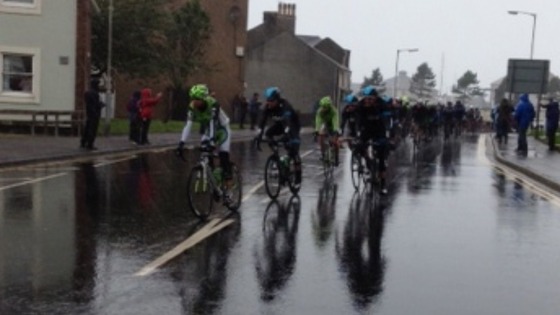 Team Sky were very noticeable passing through a very wet Whitehaven in the peloton.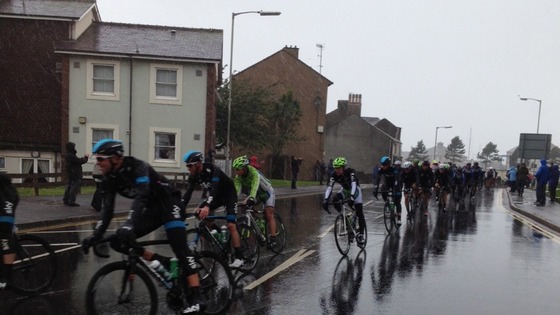 It's now all over in Whitehaven and everyone is drenched.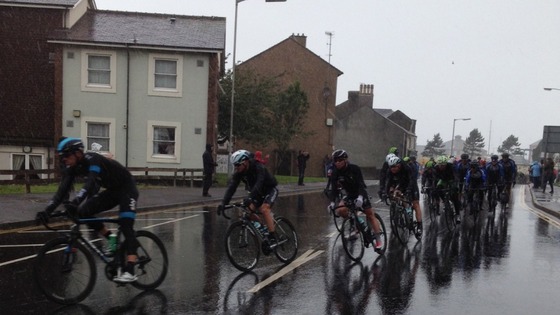 Tour of Britain 2013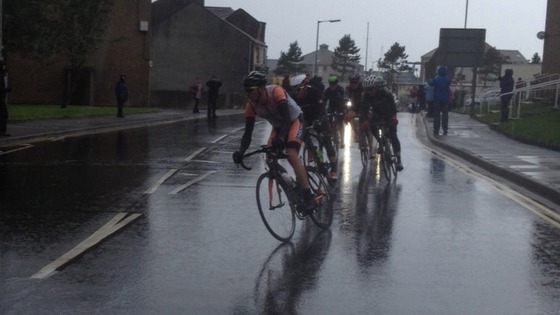 The leaders have passed through Whitehaven, and spectators are now waiting for the main pack.
Tour of Britain 2013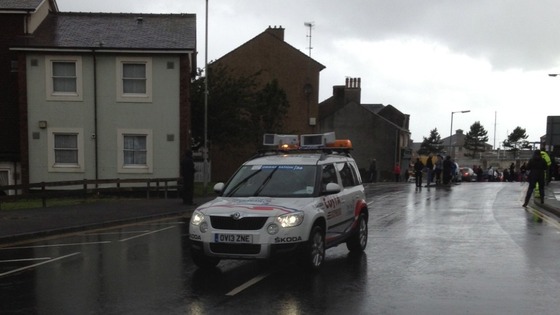 It is raining in Whitehaven at the moment but crowds have still turned out to welcome the Tour of Britain competitors.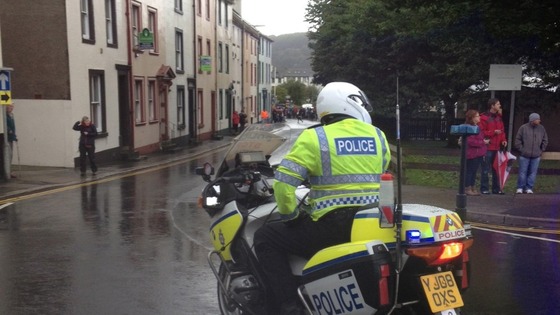 Tour of Britain 2013
"If you let a bit of rain bother you in Cumbria you would never leave the house.

"It is fantastic that the race is coming through Whitehaven and it is great to see school groups out.'
– Debbie Ash
Load more updates
Back to top