A road in the Lake District has been named one of the top eight to avoid in the UK.
The A590, the main road to the Lake District, runs north-east to south-west from M6 junction 36.
Waze, the Google owned sat nav app, has released the research.
Drivers in Scotland should also be aware that on the last weekend of August, there are around three times more trips going to Edinburgh than a usual June or September weekend.
There are 40% fewer dedicated road policing officers in Cumbria than there were ten years ago.
Read the full story ›
Advertisement
Drivers are facing delays after a trailer overturned on the M6 motorway near Carlisle this morning.
The incident happened just after 10am today on the southbound carriageway close to junction 42.
Emergency services are at the scene.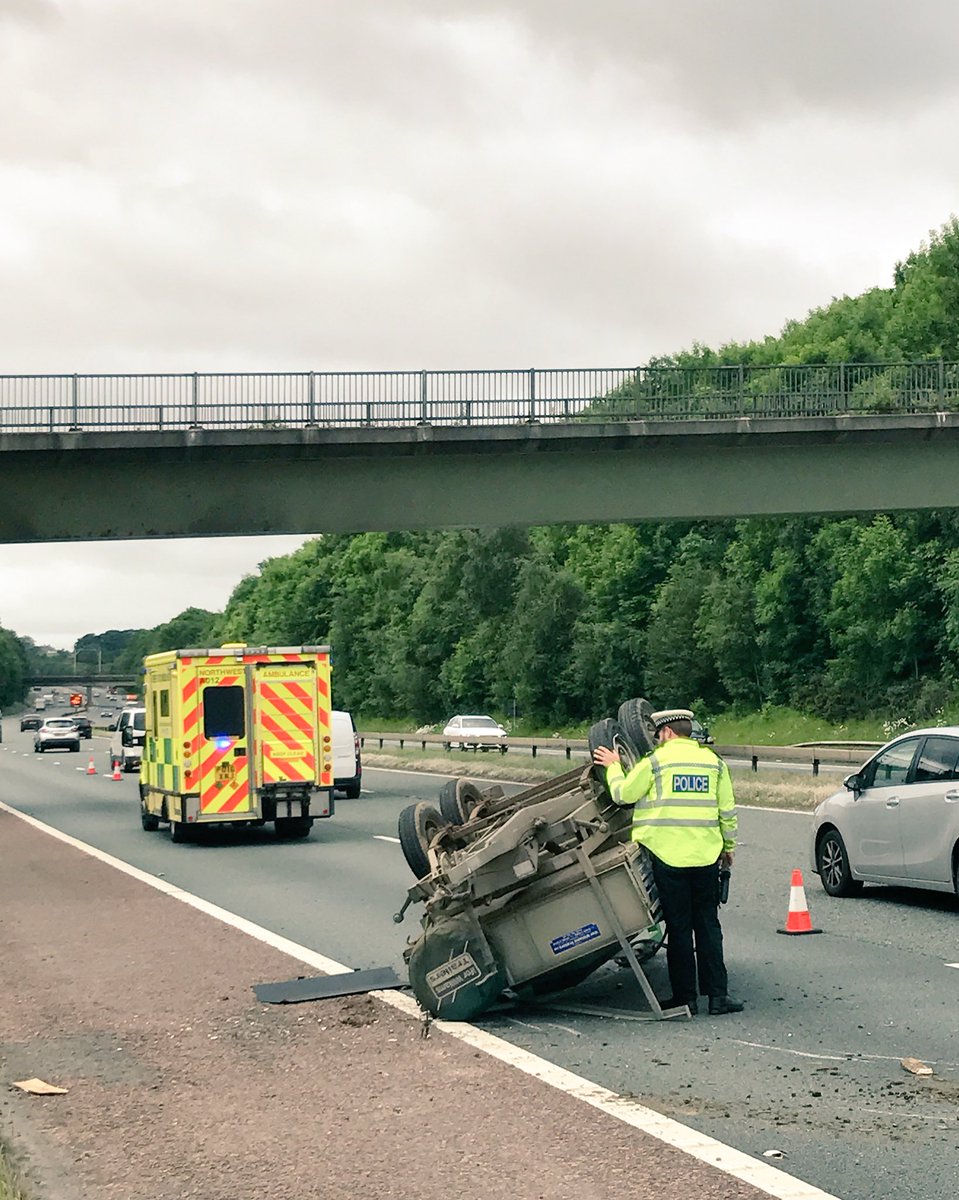 Police are reporting that an accident has blocked the A5284 Windermere Road in Kendal.
Traffic is queuing in both directions.
The accident was reported at around 2pm, and took place between Queen's Road / Green Road and Caroline Street.
A road accident on the M6, north of Junction 43 and Junction 44 in Carlisle, is causing major delays on the motorway.
Paramedics are at the scene, although not serious injuries are believed to have occurred.
Lane three has been blocked.
One lane of the M6 motorway in Cumbria is blocked because of a mountain bike in the road, according to the police.
The incident was reported at around 4:30pm, and is affecting the southbound motorway between Junction 36 Kirkby Lonsdale and Junction 35 Carnforth.
Traffic is said to be coping well.
Advertisement
Drivers are being warned of traffic delays on the A66, East from Penrith, due to an abnormal load travelling down that route.
It is expected from 3pm this afternoon.
Abnormal Load travelling A66 East from Penrith after 3pm 12th May...expect delays.
Bomb disposal experts are heading to southern Scotland after a mortar and grenade were found during a house clearance in Dalbeattie.
Read the full story ›
The A711 in Dumfries and Galloway has been closed due to an accident west of Cargenbridge.
Police Scotland are asking drivers to follow the temporary diversions in place.
Drivers are being warned they face disruption on one of Cumbria's main roads today.
Police say a slow moving abnormal load will be moving west across the A66 towards junction 40 of the M6 at Penrith between 11am and 3pm.
They say motorists travelling along the route at this time should plan extra time for their journeys.
Load more updates