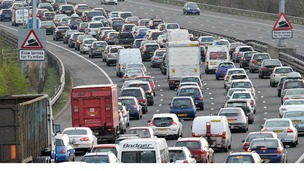 Hundreds of thousand of visitors are expected into the region over the next four days for the Easter getaway.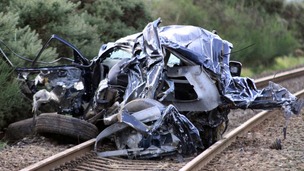 Teenage motorist has been seriously injured after his car was hit by a train on a level crossing near Stranraer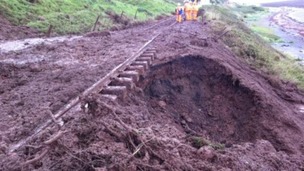 The incident happened at 7.20am today, when the train ran into thick mud on the tracks. No one was injured.
Live updates
Police are currently dealing with a fallen tree which has closed the A595 at Jenkins Cross in Cumbria.
Motorists are asked to avoid the area by using the A596 via Wigton.
Delays of up to 45 minutes on Northern Rail between Carlisle and Whitehaven due to obstruction on the line at Aspatria.
There are reports of a vehicle on the line.
Advertisement
One lane is closed on the M6 southbound between junction 37 (Kendal) and junction 36 (Kirby Lonsdale), due to an accident.
Matrix sign set to 50 mph.
Latest travel
The A711 in both directions closed due to a fallen tree between the B736 (Palnackie) and the A745 (Dalbeattie).
The road is expected to remain closed for some time.
Flooding in the Border region
Just passable due to flooding on A6 Church Street between B5282 Park Road / B6384 Main Street (Milnthorpe) and Moss Side Road (Heversham).
The A590 has be reopened after a road traffic collision earlier this morning.
The road was closed in both directions at Lindal in Ulverston.
Advertisement
Latest travel
The A686 is closed in both directions - slow traffic due to an accident between the B6412 Culgaith Road/ Back Lane and the B6412.
Affecting traffic between Langwathby and Penrith.
One of the main routes in Cumbria has been shut because of a crash. Police are dealing with an accident on the A595 at Moota Garden centre. Drivers are being advised to avoid the area.
The entry and exit slip roads at junction 39 (Shap) on the M6 in Cumbria are closed, due to a two-vehicle accident.
The M6 in Cumbria is blocked northbound between junctions 43 (Carlisle) and 44 (Carlisle North), due to an accident.
Load more updates
Back to top