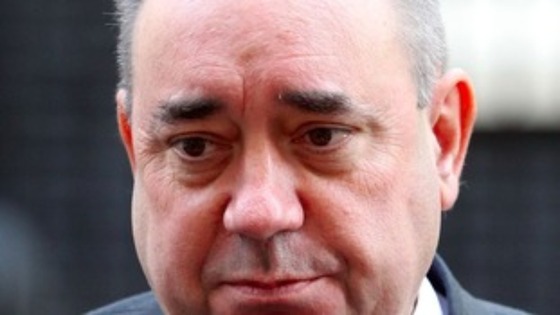 Alex Salmond has paid tribute to the seven men who killed when the Solway Harvester sank more 13 years ago.
The scallop dredger went down in waters off the Isle of Man during heavy storms in January 2000.
During a visit to the island, the First Minister took part in a wreath-laying ceremony to remember the sinking and those who were killed.
The Solway Harvester had sailed from its home port at the Isle of Whithorn in Dumfries and Galloway the day before the sinking.
Those who died were the skipper Craig Mills, 29; his brother, Robin, 33; their cousin, David Mills, 18; Martin Milligan, 26; John Murphy, 22; David Lyons, 17; and Wesley Jolly, 17.
Two regular crew members - the mate and an ill deckhand - did not go on the fatal sailing and were replaced by Robin and David Mills.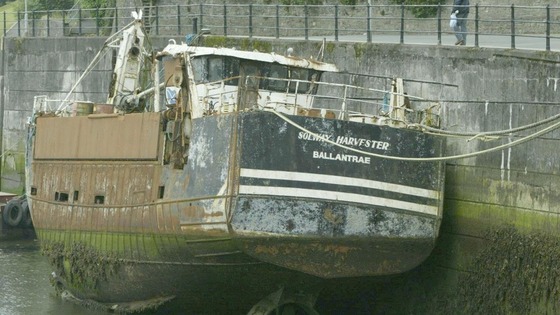 Mr Salmond said:
"On behalf of the people of Scotland, I'm grateful for this opportunity to pay tribute to the crew members of the Solway Harvester, seven men who lost their lives so tragically in this terrible accident.
"This was a massive loss for their families and the community of the Isle of Whithorn, a loss that is still being mourned 13 years later.
"Having represented a fishing community for 25 years, I understand only too well the impact that such a tragedy has, not only on the families of those lost, but on the wider community.
"It is a painful reminder of the dangerous environment in which our fishermen work each and every day, and the brave efforts that our rescue services always make to help those in need."
He described the memorial on the Isle of Man - which was created from a bollard used to tie up boats on the Isle of Whithorn - as a "lasting tribute" to those who died.
Mr Salmond said:
"It signifies the close bond between Scotland, the Isle of Man and all the fishing communities around the Irish Sea."