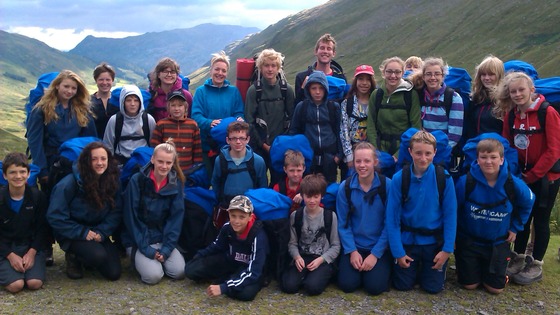 Young people from Ullswater have asked for more outdoor activities in their area.
The 24 11 to 22-year-olds too part in a series of activities with the Lake District National Park, including camping, climbing and wild swimming.
For many of the young people it was the first time they'd explored their local area in this way, with all of them asking for more events like it to take place.
Park management ranger, Rec Cathey, said the area's young people often felt marginalised and had little experience of pursuits enjoyed by millions of visitors who flocked to their valley.
"They told us they want more outdoor activities, so we linked with The Outward Bound Trust to make things happen.

"We wanted to make events free and accessible so everyone could be included. The response has been fantastic, particularly for our first weekend expedition.

"The idea is to get young people to look at their surroundings in a new light and see why working together is so important.

"We want to captivate the valley's next generation and foster long-term commitment to the area. It's been an amazing success story and we hope the work will be written into local strategies and continued in perpetuity."
– Rec Cathey, Lake District National Park