Industrial leaders have launched a campaign to attract skilled workers to relocate to South Cumbria.
BAE, Siemens, GSK and Kimberley-Clark have created a website to collectively boast about the beautiful area they're based in.
They argue that although South Cumbria is best known for its natural beauty and the tourist hotspots of the Lake District, it's also an important hub for manufacturing and industry.
BAE Systems Maritime employs almost 7,000 people at its submarines division in Barrow-in-Furness, while GSK is investing £350m in building a new biopharm facility at its site in Ulverston.
This is an exciting time for GSK at Ulverston. We are investing in developing the existing cephalosporins factory and the new biopharmaceutical manufacturing facility will be the first new GSK factory in the UK for almost 40 years. However, we need to attract people with specialist skills from across the UK and overseas. This is a great area to live and work. The Lake District helps to ensure an unrivalled quality of life. We also have thriving communities and fantastic schools.
– Phil Wilson, Site Director of GSK in Ulverston
Siemens Subsea, which has major expansion plans, employs almost 500 people at its manufacturing HQ in Ulverston and Kimberly-Clark employs almost 400 at its paper mill in Barrow-in-Furness.
The NHS in South Cumbria and Furness College, which is building a new advanced manufacturing and engineering centre, are also supporting the scheme.
"Our workforce has grown by a staggering 65% since 2011 and our future expansion plans allow us the opportunity to grow even further, bringing with it many career development opportunities in advanced engineering. The area offers a great balance as a location to live and work. For example, my commute into work every day takes in the scenic coastal route overlooking Morecambe Bay. And at the end of the working day, it is very easy to take advantage of the beautiful countryside."
– John Collins, chief financial officer at Siemens Subsea
The Furness Economic Delivery Plan estimates the area will have at least £20bn of investment in the next 15 years, which could create around 25,000 jobs in engineering, project management, IT, healthcare and education.
The website www.choosesouthcumbria.co.uk, has information about career prospects in the area, the lifestyle and leisure opportunities.
Advertisement
It's now been confirmed that south Cumbria was hit by a small tornado, but there's still plenty of confusion about what tornadoes are, and how they form.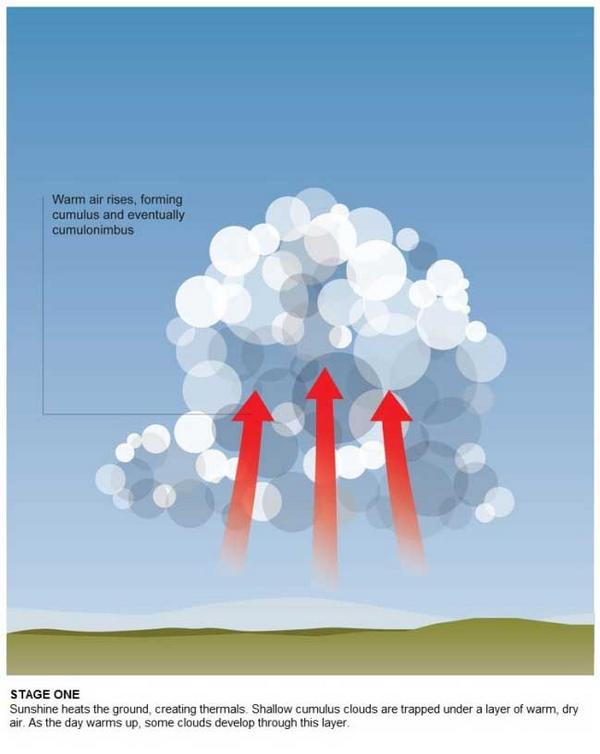 Areas throughout the UK were shaken by tornadoes last night, and the Met Office has been tweeting to keep people informed.
As the tweet shows, tornadoes form when the sun heats the ground, causing warm air to rise and form clouds.
Falling rain then causes a strong downward force to counteract the rising air.
This causes the clouds to rotate; the rate at which they do so increases over several hours, and thunderstorms develop.
The updraughts narrow, rotating faster, and this rotation extends towards the ground as a funnel cloud.
Once it reaches the ground, it becomes a tornado.
Tornadoes in the UK can cause damage and disruption, but so far the south Cumbria tornado doesn't seem to have caused any serious injuries or damage.
The Met Office says the UK sees an average of 30 tornadoes every year.
It's now been confirmed that a small tornado struck south Cumbria on the night of 8 October.
A tornado has to touch the ground, and this one certainly did, as this eye witness found out.
Credit: CN Radio / The Bay
A mini tornado was spotted in Haverthwaite and Backbarrow, in the Ulverston area, last night.
Read the full story ›
A woman from Lakeside near Newby Bridge has died while trekking in Nepal with her daughter.
Debra Wilding, 49, is believed to have died of altitude sickness, having fallen ill while returning from a trip to Everest Base Camp, which is 5,364 metres above sea level.
She was found in a hotel room in Khumjung and was airlifted to a hospital in Kathmandu.
"Her body is in the hospital and in the process of a post- mortem.

"We cannot say the cause of death yet but she was found in a hotel room. The doctors will say what happened. Her daughter is at the hospital."
– Nepalese Police spokesperson
The Foreign Office has also confirmed that a British national died in Nepal on Monday:
"We are aware of the death of a British national in Nepal on October 6, 2014.

"We are providing consular assistance to the family at this difficult time."
– Foreign Office
Advertisement
Four big pictures have sprung up in Ulverston, and they're sparking quite a debate.
It seems a town in South Cumbria may have its very own Banksy with artwork appearing on different buildings.
Fiona Marley Paterson was there as one of the town's traders took a look at them with his local councillor.
South Cumbria has its very own Bansky. Artwork has appeared on buildings around Ulverston.
There's plenty of local speculation about who it may be but the council wants to know if locals view them as inspired paintings or nothing more than graffiti.
GlaxoSmithKline has been given outline planning permission to build a new bio-pharmaceutical plant at Ulverston.
The company says 700 jobs will be created during the construction of the plant.
It would be the company's first new factory in the UK for more than 40 years.
How could more devolved powers for England affect companies in Cumbria? Business organisations in the county have welcomed the idea in principle but want to make sure it's done in the right way.
Tim Backshall has been to one engineering firm in South Cumbria which had supported the idea of Scottish independence but now believes there are great opportunities ahead if more powers are given to Northern England.
Load more updates