Around 50 volunteers have signed up to a scheme in Langlee to better prepare the area for major incidents.
Katie Hunter went to meet those involved.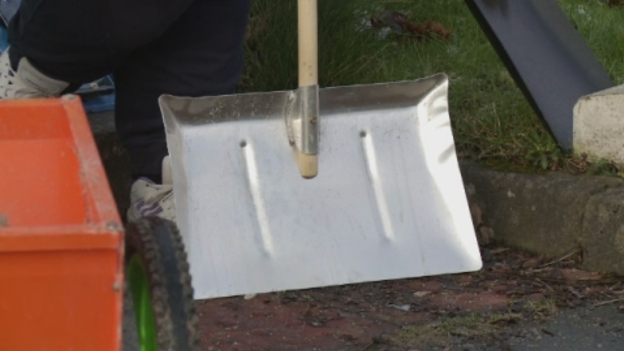 A hill walker who fell in the Lake District has thanked the rescue teams that came to her aid.
Lynda Teall, 63, has thanked Keswick Mountain Rescue Team and the Great North Air Ambulance Service, who arrived on the scene at St.John's in the Vale on December 28.
She had broken her ankle in three places after slipping in wintry conditions, and has also praised the hospital that she was airlifted to in Carlisle.
She called the efforts of the services 'selfless' and has made a donation to both charities to help with future rescue efforts.
The Great North Air Ambulance has since thanked her in return.
Advertisement
Materials have been supplied as part of the new, volunteer-led scheme launching in Langlee to deal with major incidents in the area.
Resilient Communities is run by Scottish Borders Council and is designed to equip people to help each other in the event of severe snow, flooding or fire.
Langlee is expected to benefit as there are many areas where mechanical snow gritters cannot reach.
Around 50 volunteers have already signed up.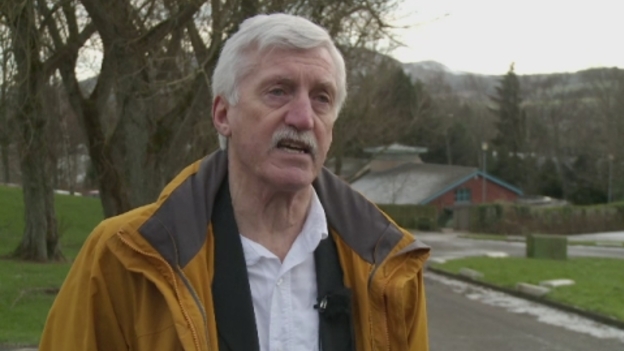 Dozens of volunteers in Langlee, Galashiels, have signed up to a scheme to better prepare the area for major incidents.
Resilient Communities is run by Scottish Borders Council and is designed to equip people to help each other in the event of severe snow, flooding or fire.
Other smaller towns and villages in the Borders are already part of the scheme, but Langlee is the first area of one of the big six towns to take part
About 50 people have already signed up.
In Cumbria, last year around 50 people took their own lives.
That's more than nine suicides for every hundred thousand people and is higher than the national average, which is below eight people per hundred thousand.
Last year The Samaritans saw a 10 per cent increase in calls to its Cumbrian branches, they're now appealing for people to come forward and take calls from those in distress.
Pam Royle spoke to Grahame Pinches from the Whitehaven branch of The Samaritans and began by asking him how important is it for new volunteers to come forward.
Advertisement
In West Cumbria, the Samaritans charity has issued an urgent appeal for volunteers - as it says the organisation is 'struggling to survive.'
The charity has seen a drop in the number of volunteers in recent months and is hoping the appeal will encourage more people to get involved.
The organisers of the 2014 World Mixed Doubles and World Senior Curling Championships are looking for volunteers.
A volunteer open day is being held at Dumfries Ice Bowl, which is where the championships are being held in April next year.
The open day will provide opportunities for volunteer to sign up for a variety of roles, which will help the team to deliver a successful event.
Roles include everything from player liaison to transportation and stats recording to ice preparation.
People in the Scottish Borders are being urged to take part in the 2014 Commonwealth Games, by signing up as a volunteer.
Borders MP Michael Moore is aiming to drum up volunteers for the Games, which are being held in Glasgow.
Around 15,000 volunteers are needed to help assist with the delivery of Games, and Mr Moore is hoping the response will be as good as it was for London 2012.
He said:
"Everyone agreed that it was the volunteer Games makers that made the Olympics so successful last summer.
"Here in Scotland in 2014 we have the opportunity to get involved in another fantastic, global sporting event and again, it will be the volunteers that really make the Games happen.
"I want to encourage Borderers to consider getting involved by signing up to be a volunteer. The deadline closes on 28th February so you need to be quick!"
If the traget of volunteers is met, it will be the biggest peace-time deployment of volunteers for a common cause in Scottish history.
Prospective Glasgow 2014 volunteers have until 28th February to apply for a Games role.
You can sign up by clicking here.
Hundreds of volunteers from across Cumbria and school children are in and around Glenridding clearing up the landscape.
Load more updates