A 19-year-old man from Whitehaven has been sentenced today at Carlisle Crown Court to:
Two year supervision requirement
Curfew for three months
Sex offenders register for five years
Sexual Harm Prevention Order for five years
Court costs of £60
Callum Seth, of Parton, Whitehaven, pleaded guilty at an earlier hearing to three counts of inciting a boy under 13 to engage in sexual activity.
On the evening of Thursday 14 August 2014 Seth was playing football with three boys aged under 10 years old when he made each of the boys expose themselves and perform a sexual act in front of him.
Seth's behaviour was completely inexcusable, and I am pleased he has been brought before the courts to answer for his crime.

Protecting children in Cumbria is of the utmost importance to the Constabulary, and we work hard to bring those found to be abusing children to justice.

I would like to take this opportunity to thank the victims and their parents for the bravery in reporting Seth's actions to the police so that we could investigate.

I would urge anyone who has any concerns regarding inappropriate or abusive activity to get in touch – all reports will be dealt with sensitively and professionally."
– PC Annabel Scott
Anyone with concerns should call Cumbria Police on 101.
Whitehaven GP surgery has been labelled inadequate by England's Chief Inspector of General Practice.
The surgery has been placed under Special Measures following the Care Quality Commission inspection.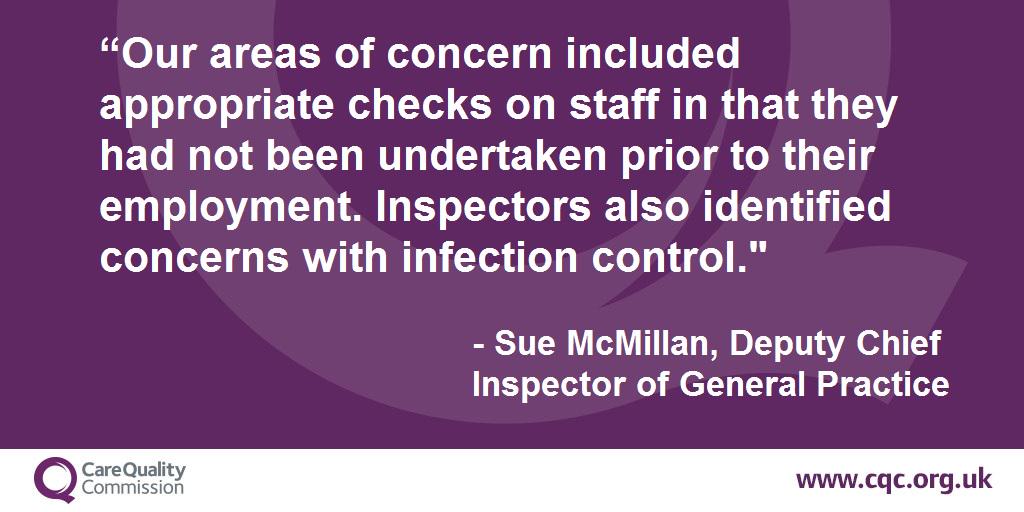 Advertisement
An eight-foot snake that went missing in Whitehaven was reportedly found under the bath in the same room.
Mufasa the boa constrictor hadn't been seen for nearly two weeks after his disappearance on 18 September.
The snake's owner thought it had escaped down the toilet, but was woken up to a "thud" this morning, and found Mufasa in the bathroom.
An eight-foot long snake that escaped in Whitehaven has now been found.
Police have confirmed the boa constrictor was found by its owner at the property on North Row, Kells.
It was reported missing at 6:58pm on the 18 September 2015.
The snake, called Mufasa, is owned by Louise Rogers and Becky Coulter, who posted a Facebook message announcing his return:
Startled awake to a massive thud coming from bathroom, wake up Lou to go check it out to be told MUFASA'S BACK! so happy."
– Becky Coulter on Facebook
Police say people should not approach a Boa Constrictor missing in Whitehaven.
The snake escaped from a house in North Row on Friday evening.
The manager of the Lake District Wildlife Park, Richard Robinson, says the likelihood of it causing any harm is minimal:
Advertisement
Boa constrictors are non-poisonous, but can be deadly. Their jaws are lined with small hooked teeth for catching and holding their prey.
The snake can then wrap their muscles around their prey and squeeze it until it suffocates.
Small boas will eat anything from birds and lizards to frogs.
Larger species will eat monkeys, pigs and even deer, by stretching their jaws wide enough to swallow their prey whole.
Although they can swim, they prefer to stay on dry land where they can live in abandoned burrows and hollow logs.
They're typically found in tropical Central and South America, but are exported all over the world.
They can grow up to 13 feet in length and can weigh more than seven stone.
Members of the public are being warned not to approach an eight-foot snake if spotted.
The boa constrictor escaped from a property in Kells, Whitehaven, on Friday evening whilst being cleaned.
Police say the snake does not pose an immediate risk to the public, but that if anyone spots it they should contact the police immediately on 101.
Police are warning people in West Cumbria about a missing Boa Constrictor in Whitehaven.
The eight-foot-long snake escaped from an address in North Row.
Police say anyone who sees it should contact the emergency services immediately.
Thomas Ferguson groomed girls online, and had a sexual encounter with one in a car park.
Read the full story ›
Load more updates