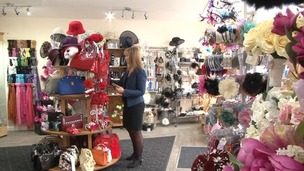 A Workington hat shop owner has won the top enterprise award from a West Cumbrian business developer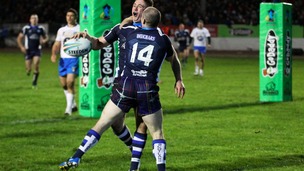 Coaches Carlo Napolitano and Steve McCormack have been dissecting what happened during this weekend's Rugby League World Cup game.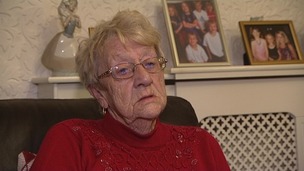 60 year old Tony Grisedale who was freed by the Algerian army from a siege at a gas-plant is due home on Sunday, his family says.
Live updates
Unemployed man takes new approach to finding work
Mark Ostle from Workington has been unemployed for two years.
He has now gone to the length of parking at roadsides with his own homemade sign asking for work.
Matthew Taylor reports:
Police are appealing for witnesses after offenders set fire to a dog's lead whilst the animal was tied to a pillar.
The incident happened at about 3pm on Monday 14 April outside the Tesco supermarket on New Bridge Road in Workington.
The dog's owner left the store before the fire got too close and it was not injured.
Police are particularly interested in speaking with two males, wearing grey, who were in the area.
Please contact PC James Thomas at Workington Police Station with any information.
Advertisement
Unemployed man takes new approach to finding work
An unemployed Workington man has been taking his search for work onto the street.
Mark Ostler, who's not had a job for two years, has been parking at roadsides with his own homemade sign asking for work.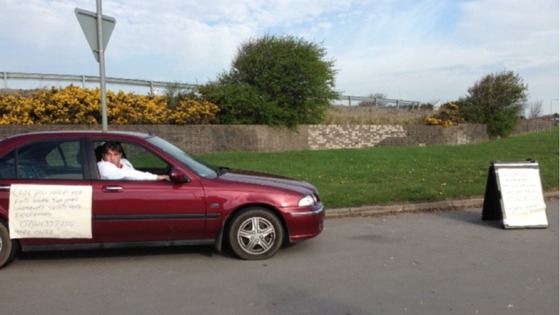 The 45-year-old father of six says he's applied for hundreds of jobs.He was made redundant from Hydro Ellay Enfield Tubes in April 2012 where he worked as a senior process officer for 15 years.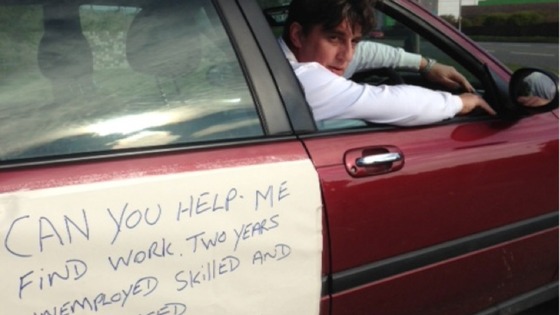 He said: "It's been the most demoralising two years of my life. I was so desperate for work I decided to see what I could do for myself. I've applied for all kinds of jobs but it's just so difficult to get work in this area.
"Every job opportunity has dozens of people applying. I am a skilled worker and I want to raise my profile. If I have to sit here week in and week out its something I'm prepared to do."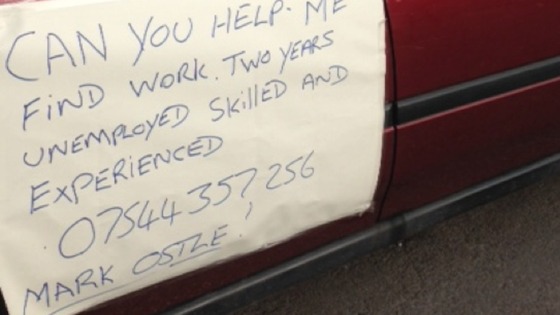 He says his efforts have so far not produced a job but is going to carry on and even come up with bigger signs to grab the attention of employers.
Wildlife has returned to a Cumbria nature reserve a year after it was damaged in an arson attack.
A third of the grasses at Siddick Ponds, near Workington, were destroyed.
Three rare bitterns bird are just some of the animals to have returned to the site.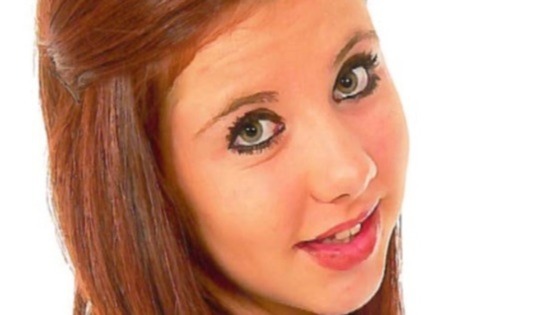 Police have confirmed that Tyler Ramage, from Seaton in Workington has been found safe and well.
She had been reported as missing earlier today.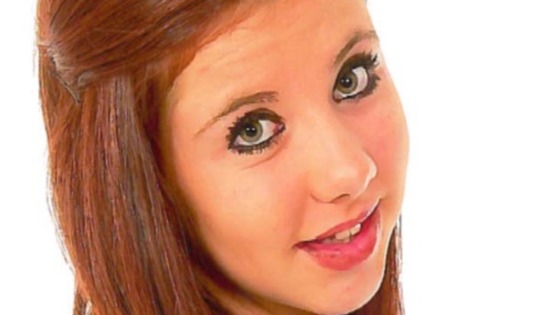 Police are appealing for help to find a missing 15-year-old girl from Workington.
Tyler Ramage, from Seaton, has been missing since 5pm on Saturday 5 April.
She was last seen at her home address.
Tyler is 5 ft 3" tall, of a slim build and has long straight brown hair. She was last seen wearing a green parka jacket, blue hoodie and blue jeans.
Police are asking anyone who as seen Tyler or who knows where she is to get in touch.
Anyone with any information should ring Cumbria Police on 101 and speak to the on duty Sergeant at Workington Police Station.
Advertisement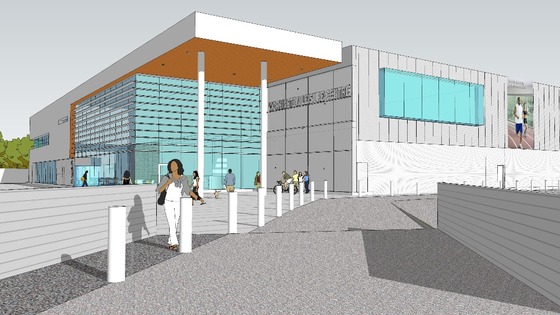 A planning application is to be submitted for a new leisure centre and swimming pool in Workington.
The plans will go on public display next week before finally being submitted to Allerdale Borough Council on Monday 14 April.
If planning approval is granted, work is due to begin on the new leisure centre this year on land at Brow Top, in the town centre.
The new facilities would replace two ageing buildings which house the town's current swimming pool and sports centre at Moorclose.
If you want to see the proposals you can attend one of the public displays:
Wednesday 9 April - 11am to 4pm - the former JJB store, Washington Square

WorkingtonThursday 10 April - 3pm to 8pm – Workington Leisure Centre, Moorclose
Police are renewing their appeal for help in tracing vandals who attacked a community garden in Workington.
Windows were smashed on the Summer house and fencing ripped down sometime between 6pm on Wednesday 26 March and 10am on Thursday 27 March.
"We urge people to come forward with any information that could help us to catch the vandals. The community garden is a new project which benefits everyone locally, to destroy this has a big impact on the local community who have worked hard to get these facilities in place."
– Sergeant Christine Armstrong, Cumbria Police

Anyone with any information about the incident is asked to contact Workington police station on 101.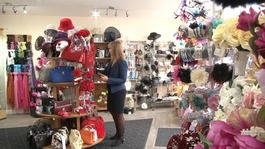 A Workington hat shop owner has won the top enterprise award from a West Cumbrian business developer
Read the full story
Businesswoman scoops enterprise award
Only two years after starting her hat and fascinator outlet in Workington, Norah Alderson of Cherry Tree Fashions won the overall prize for enterprise from the development agency, Britain's Energy Coast.
She has expanded into a shop in the town and now employs an apprentice to help make her fashion items. Other winners at the event included West Coast Fish Ltd from Workington, winners of the overall WiSE Award for 2014.
Load more updates
Back to top