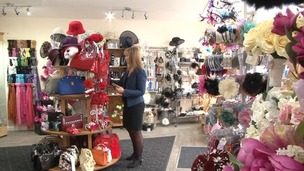 A Workington hat shop owner has won the top enterprise award from a West Cumbrian business developer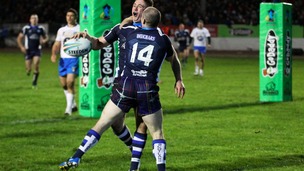 Coaches Carlo Napolitano and Steve McCormack have been dissecting what happened during this weekend's Rugby League World Cup game.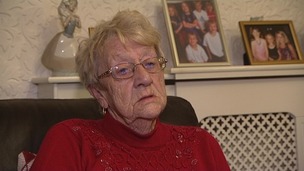 60 year old Tony Grisedale who was freed by the Algerian army from a siege at a gas-plant is due home on Sunday, his family says.
Live updates
Westfield Primary School in Workington was closed for a second day after gas leak.
Pupils were told not to attend today as the property was left with no heating or kitchen facilities.
Engineers from the Northern Gas Network were called to the school to fix the problem.
"Our engineers found that gas was escaping from a damaged service pipe outside the building. Upon routine inspection inside the school, a further gas escape was located on the internal pipework and was made safe pending repair by the school's own plumbing contractors. Emergency repair work to the service pipe was immediately undertaken and our engineers worked around the clock to restore the gas supply to the school finishing at 7.30pm last night, Wednesday 5 March."
– Mark Lawson, Northern Gas Networks Emergency Officer

The school should be reopened tomorrow.
A school in Workington is closed for a second day after gas leak.
Westfield Primary School and nursery on Nilsson Drive has been left with no heating or kitchen facilities.
It's hoped it will reopen tomorrow.
Advertisement
Six jobs are to go in Workington as a national fashion chain is to close their local store.
Dorothy Perkins, on Murray Road, will close after its parent company Arcadia Group decided not to renew the lease on its store.
Last week we brought you news of the cutbacks needed in Cumbria to allow the county council to manage its dwindling budget.
But despite the cuts councillors have approved a £5million new care home in Workington.
It will provide 40 apartments for people with dementia and is designed to allow couples to stay together when one needs support.
Tim Backshall reports.
The head teachers of Workington senior school that had been put into specials measures has stepped down.
Lynda Dalkin told staff and pupils at Southfield Technology College that today would be her last day in charge.
Southfield was put into special measures last month, along with Stainburn school, after Ofsted reports.
They are both due to close at the end of this year, opening as a single academy next January.
The head of Stainburn school, Chris McGarth also stood down last week.
New care home gets council support
The council hopes the development will encourage social landlords and private developers to build similar schemes.
Building work on the new home would begin next year and be completed in 2016.
Advertisement
New care home gets council support
A new respite centre could also be created to replace Cavendish House, which cares for adults with learning disabilities. The building is around 50 years old and badly in need of replacement.
Any changes would be subject to consultation with service users and families.
New care home gets council support
The extra-care housing is to include 40 apartments with one or two bedrooms enabling couples to stay together, something currently not available in the town. The homes would be designed to support people living with dementia and include 24 hour on-site care and support staff.
National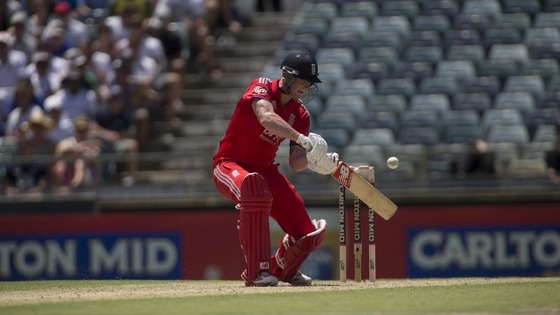 England's much-maligned cricketers finally have reason for small cheer after the one day international (ODI) team recorded a rare victory to avoid another embarrassing whitewash on their tour of Australia.
Alastair Cook's side went into the game in Perth 3-0 down to Australia in the already surrendered five-game ODI series, which followed the 5-0 Ashes humbling of the Test team.
But the tourists finally outplayed their hosts, hitting 316-8 before bowling Australia out for 259 to claim a 57-run win.
Police in Workington are appealing for witnesses after a number of properties were broken into over a three day period.
Homes were targeted on Queen Street, Honister Drive, Harrington Road, Senhouse Street, Princess Street and on Corporation Road.
Items take in the properties that have been broken into include cash, electrical items and credit cards.
The incidents occurred between 9th and 11th January and police are looking into a link between the incidents.
"Officers are proactively encouraging people to be security conscious and ensure that doors and windows are locked."
– Cumbria Police spokesperson

Anyone with any information can contact Cumbria Police on 101 and speak to DC Phil Sharpe. Alternatively they can contact Crimestoppers on 0800 555 111.
Load more updates
Back to top