According to our reporter at the count in Workington, all ballot boxes for the constituency have now arrived.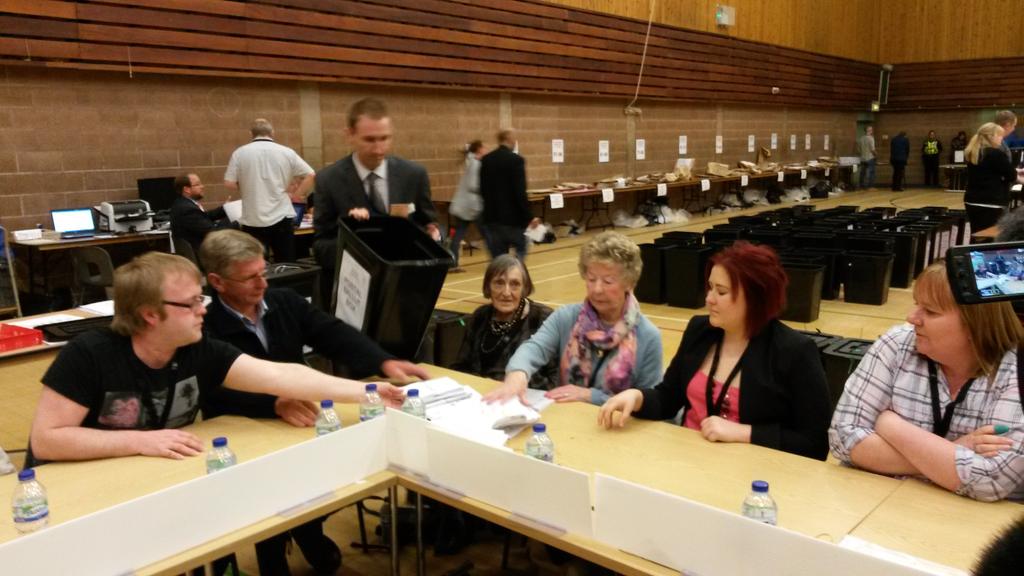 Advertisement
A fitness fan from Workington is planning to cycle and row solo from the UK to the USA and back, via Africa, South America and the Atlantic ocean.
Callum MacDonald's journey will start in October and is expected to take 12 months to complete.
The 29-year-old is hoping his expedition will break several world records.
" I love being outdoors and doing expeditions, so it's just a different challenge that no one's ever done. Should be OK, I've got safety equipment onboard, I'll be training what to do if a storm hits me, i'll just be riding it out and hopefully not sinking."
– Callum MacDonald
Advertisement
Two local communities have been given ownership of land and property worth a total value of nearly £500,000.
Cumbria County Council's Cabinet has agreed for the former Workington Sixth Form Centre at Moorclose to be transferred to the Moorclose Community Centre.
The building and its land includes a sports hall, theatre, IT suite, two-storey teaching block, former caretaker's bungalow, and car park.
In addition, four plots of land in Sillot worth an estimated £75,000, including the Railway Playing Fields, will be transferred to Silloth Town Council.
Police are appealing for witnesses to a "violent and unprovoked" assault that took place Workington in the early hours of Sunday morning.
Potential witnesses to the attack at Caspian Takeaway, on Fisher Street, are described as follows:
Two females with long dark hair. Both are described as around 5ft 6in, with a heavy build. One was wearing a knee-length skirt with black panels on either side and light grey or white panels on the front and back. The second was wearing a short-sleeved blouse with red and brown vertical stripes and black trousers
A male of slim build, around 5ft 8in, wearing a long sleeved, open-necked shirt and black trousers. He had dark hair, close shaved at the sides with longer, gelled hair on top
A male of slim build, around 5ft 8in, wearing a dark blue or black polo short with white collar and sleeve trim and black trousers. He also had dark hair
A male of heavy build, around 5ft 6in, with short dark hair. He was wearing grey trousers, a dark blue or black jumper and what appeared to be a horizontally striped top underneath
Anyone with information is asked to contact Workington Police Station.
Parents. pupils and residents will be able to find out more about Cumbria's newest school at a public event today.
Two Workington Schools, Stainburn and Southfield Community Technology College, are being replaced by a single academy.
A drop-in session will be held from Midday at Stainburn School.
Load more updates