People in the Borders are being for their views on how the transport network could be improved for road, rail, bus, bikes and pedestrians.
Read the full story ›
The HS2 plans would cut the journey from Carlisle to London to two hours and 33 minutes.
Read the full story ›
Advertisement
Drivers are facing delays after a trailer overturned on the M6 motorway near Carlisle this morning.
The incident happened just after 10am today on the southbound carriageway close to junction 42.
Emergency services are at the scene.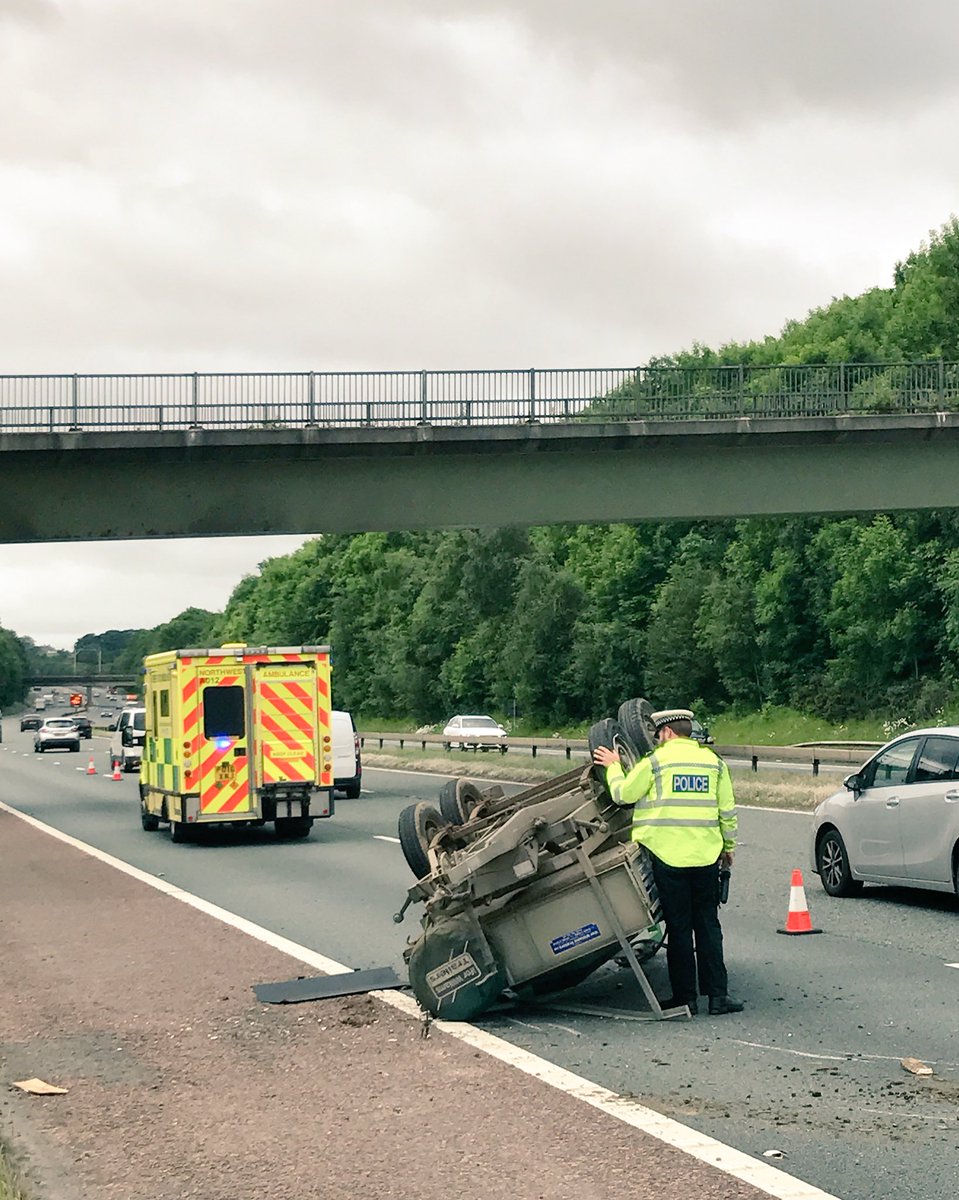 Police are dealing with a road crash involving four vehicles which has closed the A591 near Thirlmere.
Police were called to the accident at 12.40pm today.
A closure is in place in both directions between St Johns in the Vale and Wythburn as emergency services deal with the incident.
Delays are to be expected.
Visit the traffic link map at www.cumbria.police.uk/traffic-link-map to keep up to date with the latest situation on the roads.
The incident has already led to the cancellation of several buses that use the route.
#lakesconnection 1345 555 Grasmere-Keswick & 1430 555 Keswick-Grasmere cancelled due to RTC at Thirlmere. Sorry for inconvenience.
Almost £1million will be invested to improve six key rural roads in the Scottish Borders.
The six roads are:
B6399 Shankend Quarry to C29 Junction – edge reconstruction and strengthening
B711 Redfordgreen to B709 at Tushielaw – carriageway strengthening
C29/B6399 junction at Berryfell to A6088 at Hawthornside – passing place improvements, cattle grid replacement, edge/carriageway strengthening and junction improvement
D1/3 Roberton to Craik – drainage and passing place improvements, edge widening and carriageway strengthening
D24/3 A7 junction near Northhouse to Priesthaugh Farm – drainage and passing place improvements, edge widening and carriageway strengthening
D53/1 C8 Talla Road junction to Menzion Forest – drainage and passing place improvements, edge widening and carriageway strengthening
A total of £590,000 has been awarded by the Strategic Timber Transport Fund for the routes, alongside £360,000 of investment from Scottish Borders Council.
Police are reporting that an accident has blocked the A5284 Windermere Road in Kendal.
Traffic is queuing in both directions.
The accident was reported at around 2pm, and took place between Queen's Road / Green Road and Caroline Street.
Advertisement
A yellow rain warning remains in force in Cumbria until 11am this morning, with heavy and persistent showers spreading across the area.
There is the potential for localised flooding, which could affect transport routes.
Flood alerts are in place for the rivers Brathay, Rothay, Winster, Duddon, Crake, Millbeck, Ehen, Calder, Irt, Esk, Kent, Bela, Upper River Derwent, Stonethwaite Beck and Derwent Water.
The rain is expected to continue after 11am, however the rain and flood alerts will no longer be in force.
No weather warnings or flood alerts are in place for the south of Scotland.
Delays are expected on a busy Carlisle road from this evening, as work continues to build a pedestrian crossing there.
A section of the A595 Castle Way, from Carlisle Castle to Shaddongate, will be resurfaced.
The work will take place overnight for the next eight days, and a contraflow traffic management system will be in place.
Cumbria County Council says there will be delays, and they are advising all LGV traffic to use the A689 bypass while the work is taking place, between 7pm and 6am.
The new pedestrian crossing has been controversial, but was approved by Carlisle City Council in 2015.
The A590 is blocked both ways between the A592 (Newby Bridge Roundabout) and High Newton Road, because a lorry has overturned.
The vehicle was reportedly carrying cattle.
Train services between Carlisle and Lancaster have resumed.
Yesterday all services between the stations were cancelled because of damage to overhead power lines, and replacement buses were provided instead.
Load more updates