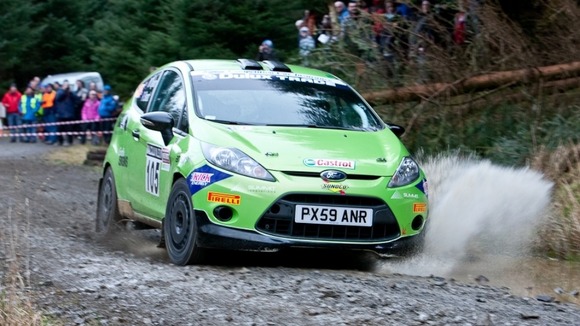 Thousands of spectators are expected to gather in key locations to watch more than 100 the cars roar around some of Cumbria's forest trails.
The rally covers 45 miles including forest tracks, over seven stages spread around the county.
The route has been tweaked a little this year to provide the maximum challenge with the single usage of Forestry Commission roads & the longest stages available.
The 2012 event starts and finishes in Cockermouth, the first car leaving at 08.25
During the event a number of rights of way will be closed. The Forestry Commission will close paths, cycle routes and open access land around the rally routes. Closed paths and tracks will be clearly marked. Malcolm Wilson, the boss of M-sport, the team said:
''The rally is a great opportunity to showcase what this area has to offer to the thousands of visitors that come to watch and to the competitors and their crews. The rally generates a huge amount of income for the area and is the perfect showcase for our beautiful landscape.''