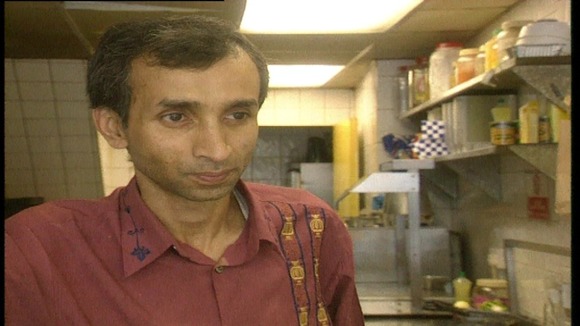 A second 16 year girl has told Carlisle Crown Court that former takeaway owner Azad Miah texted her asking if she would have sex with him for money. She and friends had considered working at the Spice of India in Botchergate in Carlisle.
The court was played a DVD recording of her interview with the police. In it she describes agreeing to give him a head massage on one occasion but was "shocked" when he asked her by text for sex. "He just asked us if I wanted to go in the car with him. And then, like, sleep with him for money."
Earlier another girl, aged 16 at the time, described how Azad Miah had bombarded her with messages asking if he could pay her for sex after she worked for two nights at his takeaway.
His defence barrister said there was no record of the calls and suggested she was inventing the story. Azad Miah denies 17 charges, eight of paying for the sexual services of a child, eight of inciting child prostitution and one of keeping a brothel. The case is expected to last up to three weeks.