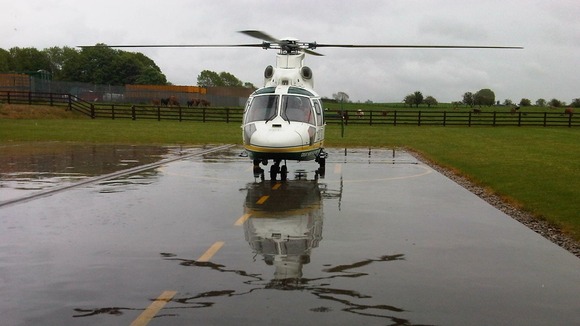 Volunteers are needed to help keep the only air ambulance based in Cumbria flying. The Great North Air Ambulance Service, which operates the Pride of Cumbria aircraft from its base at Langwathby, near Penrith, is hoping to attract new volunteers to bolster its fundraising effort.
The Pride of Cumbria costs about £1.3m to run every year, and as it does not receive Government or National Lottery funding, it is entirely dependent on the generosity of the public.
GNAAS has a good team of volunteers in the county already, but says more are needed to safeguard the future of the Cumbrian helicopter, which last year flew on 444 missions. It wants to avoid the scenario of 2005, when the helicopter was grounded due to lack of funds.
Janet Hume, who coordinates volunteers at GNAAS, said: "We are immensely grateful for our existing volunteers who do an incredible job in spreading the word and helping out where needed.
"We would like to invite residents of the region to join our ranks, and to use whatever spare time they may have to make a difference to this charity which is dedicated to them. There are a range of different opportunities and we can offer all our volunteers a rewarding experience."
There will be an open day for volunteers on Saturday, June 16th at West Cumbria Trades Hall