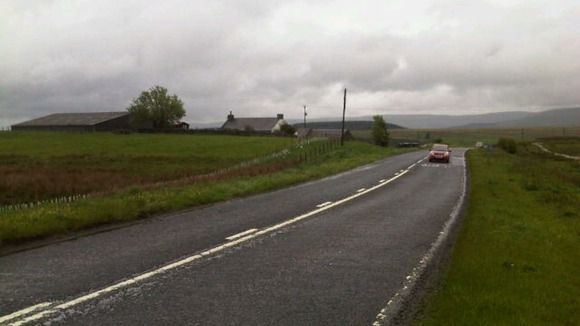 Police in the Scottish Borders are appealing for witnesses after a teenager and a Canadian tourist were killed in two separate road accidents.The first happened at 1.25pm on Wednesday 30th May on the Edinburgh to Moffat A701 road.
Two cars collided and a female Canadian tourist who was a passenger in one of the cars died, she has been named as 57 year old Murielle Joanisse Vaillani, from Gatineau in Quebec. The two male drivers were air lifted to the Edinburgh Royal Infirmary for treatment. Lotioan and Borders police said:
"We are appealing for any witnesses to the collision, and in particular we want to speak to two female motorcyclists who stopped to assist at the scene until emergency services arrived.
"Both motorcycles had foreign plates, and we are appealing to both women to get in touch with police so that they can assist our inquiries. Likewise we want anyone who has any information regarding their movements after they left the scene to contact us."
The second accident happened at 9.25pm on Wednesday 30th May on the A703 Peebles to Edinburgh road. Nineteen year old Lisa Anne Laurie from Innerleithan died when she lost control of her car. Lothian and Borders POlice are also appealing for information relating to this accident.