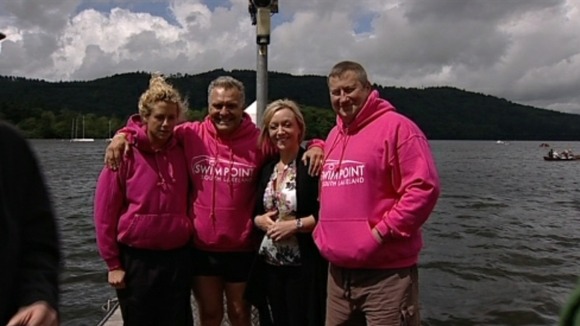 The widow of PC David Rathband has launched a new charity swim on Windermere.
Cumbria's Chief Constable went head to head with a local hotelier in the "Blue Lamp Trial".
The swim will raise money for emergency services staff who are injured on duty, and help children from South Cumbria.