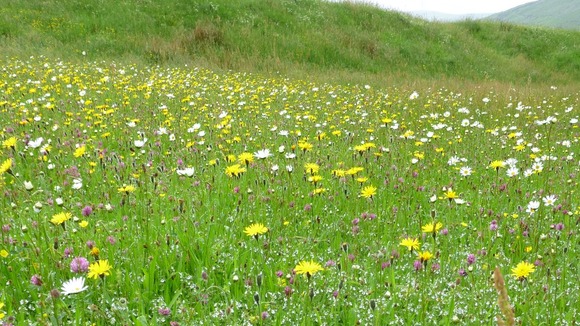 People are being urged by the friends of the Lake District to go and view one of Cumbria's most beautiful hay meadows, before it gets cut.
The hay meadow at High Borrowdale was recreated by the Friends of the Lake District and is now in it's seventh year.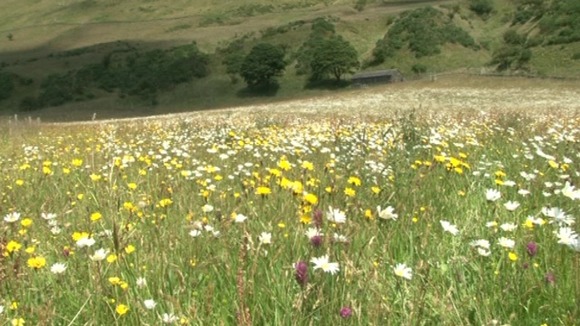 There are four hectares of stunning flowers including Ox Eye Daisy, red Clover, Geranium, Yellow Rattle, Hawkbit, Ragged Robin and meadowsweet.
The meadow was first seeded in 2005, with seed from a donor site at nearby Borrowbeck Meadows.
The site has special management involving grazing stock until 1 April each year, and will be cut after 20 July, after which cows are allowed to graze to eat the remaining vegetation, which allows the hay meadow to regenerate next year.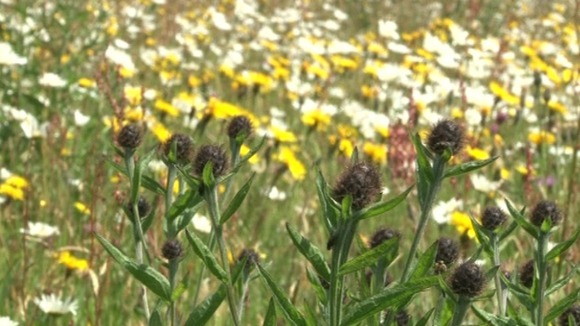 Friends of the Lake District Policy Officer Jan Darrall said: "Despite the weather, our meadow is beautiful once again. You are very welcome to go and enjoy our fantastic meadow.
"Please walk around the edges rather than over the meadow to avoid trampling, it, and don't pick the flowers as the farmer will be making hay from this shortly."
People only have until 20th July to see the meadow as it will be cut for hay after that.