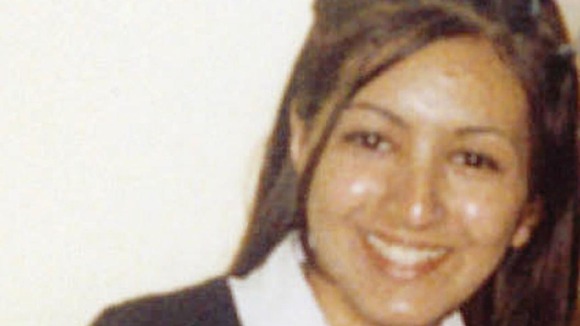 The trial into the murder of Shafilea Ahmed continues at Chester Crown Court. The teenager's body was found by a Cumbrian river in 2004. Her parents deny her murder.
On Monday the jury heard that Shafilea's mother had changed her defence.
The prosecution in the trial at Chester Crown Court says that, in her new statement, Farzana Ahmed now alleges that she saw her husband Iftikar attacking Shafilea at their home, something she had previously denied. She also claims that she herself was punched when she tried to intervene.
Farzana Ahmed claims she then went upstairs with the other children. When she went back down twenty minutes later, her husband and Shafilea were gone.
She alleges that when her husband returned alone, she asked where Shafilea was and that he replied, "If you care for your dear life and that of your children, don't ever ask me this question again".