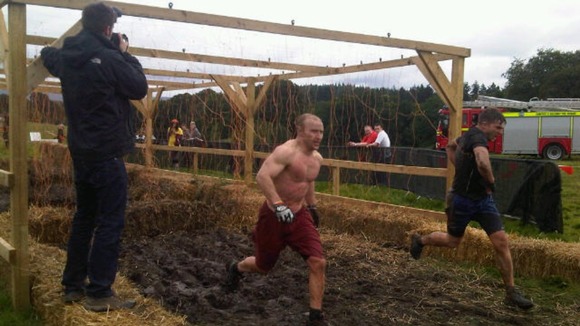 Thousands of people have taken part in Tough Mudder at Drumlanrig Castle in Dumfriesshire this weekend.The course pushes contestants to the limit, as they plunge into iced water and experience electric shocks along the route.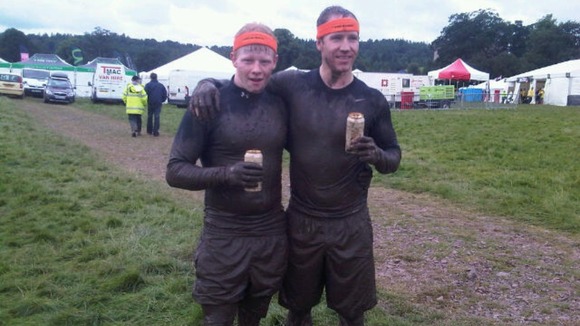 Bryn and Steven Gedney completed the course this morning. Bryn said "It was exhausting, really tough. The worst bits were definitely the ice bath at the beginning and the electric shocks. You get a few zaps, but it gives you a bit of energy on your way round.
"They say its only a short shock, but it feels like more."