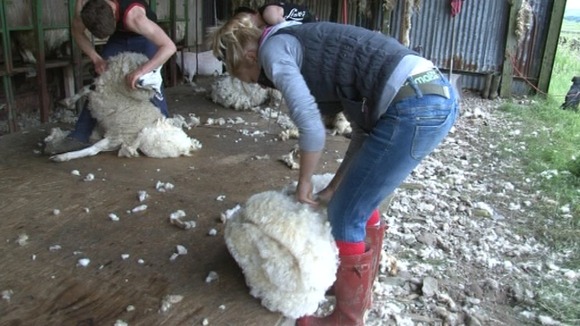 Farmers in the Scottish Borders are finally shearing sheep after wet weather forced delays.
The practice of shaving off the wool in one go has had to wait, as their coats were covered in wet mud.
Farmers feared getting less money for the wool because taking it off damp would cause it to go mouldy and lower the quality.
They also fear the poor weather will make winter silage prices soar as there are lower stocks because the sheep have had to be brought inside.