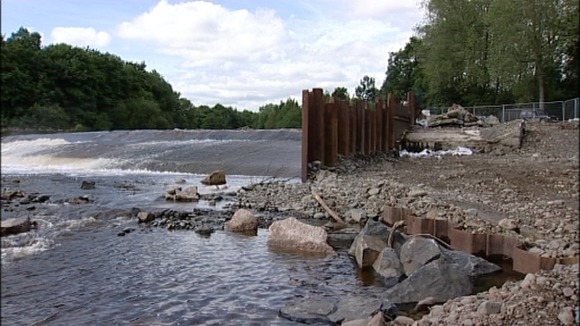 Work to build the first modern hydro-electric plant in the Borders is underway.
The £1.3m scheme is to be installed at Murray's Cauld on the Ettrick water near Selkirk. It's expected to generate enough electricity to power more than 200 homes.
Councillors approved the project earlier this month.
It will also see improvements made to the cauld, including new fish passes for different species such as salmon and eels.
Progress has been hampered by high water levels, but it is hoped the scheme will be up and running by next summer.