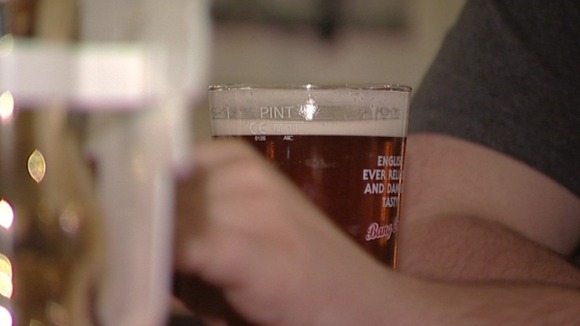 Ambulance services in Southern Scotland attend hundreds of alcohol related incidents each year. In the last three years figures have been up to 425 incidents in Dumfries and Galloway. In the Borders, over the last three years, there's been more than 220 incidents a year.
Scottish Conservative health spokesman Jackson Carlaw MSP said:
"Ambulance workers face a tough enough job without alcohol being thrown in the mix as such an unnecessary ingredient.
"This poses huge challenges not only from a health point of view, but also a law and order one.
"Whether it is someone who has consumed too much meaning their stomach has to be pumped, or a violent clash ignited by a drinking binge, these are all avoidable incidents.
"We need get a handle on alcohol-related disorder, because people will look at these worsening statistics and not accept that crime is at its lowest in three decades.
"And given paramedics only record alcohol as a factor if they have time and if it is an overwhelming factor, the true picture is surely far graver than this.
"Hopefully when alcohol minimum pricing is brought in we can see a change in these kinds of statistics."