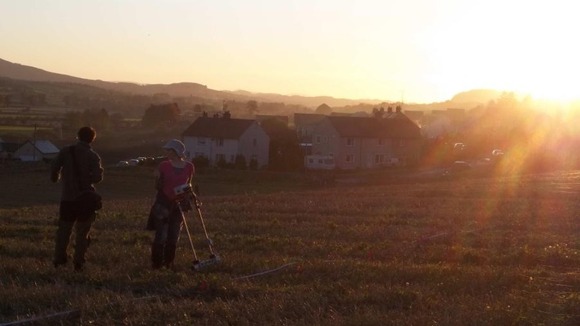 Archaeologists are looking for traces of a possible Bishops Palace near Ancrum in the Scottish Borders.
The field of Mantle Walls has long been suspected as the site of a major medieval building.
Local tradition suggests it was the probable site of a Bishop's Palace, dating back to the 12th or 13th centuries, when the medieval Bishopric of Glasgow extended into the Borders.
One of Glasgow's Bishops, Bishop de Bodington, who was responsible for building Glasgow Cathedral, died in Ancrum after dicatating his last writ to the Pope.
The village, it seems, was at the centre of medieval religion and politics until the Wars of Independence.