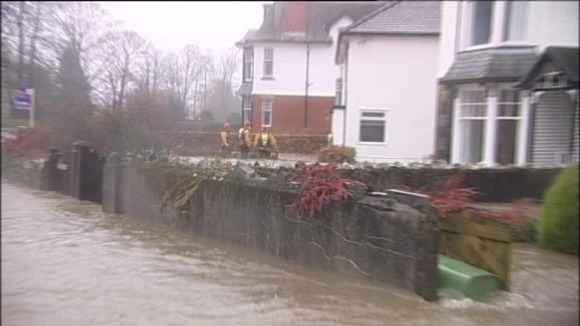 A £6.1 million flood defence scheme for Keswick is being officially unveiled. The scheme is already bringing improved protection to more than 180 homes and businesses.
Keswick was devastated by record rainfall in November 2009. The new defences will protect against floods of a similar scale.
Construction began in May 2011. Today, the chairman of the Environment Agency will unveil a commemorative plaque on High Hill to mark the completion.
The new defences consist of flood walls and embankments, three specially-designed flood gates, and flood-proof doors and windows for some properties.
Matt Crump, Environment Agency Operations Manager, said: "The flooding experienced across the UK this week is a stark reminder of what has happened in Keswick in recent years and the journey we've taken since then to get this flood risk management scheme in place.
"We are extremely pleased that this is now significantly reducing the risk of flooding from the River Greta and protecting the people of Keswick."
People in the town can find out more about the new scheme at a drop-in session at Crosthwaite Parish Rooms between 12.30 pm and 5 pm on Monday.