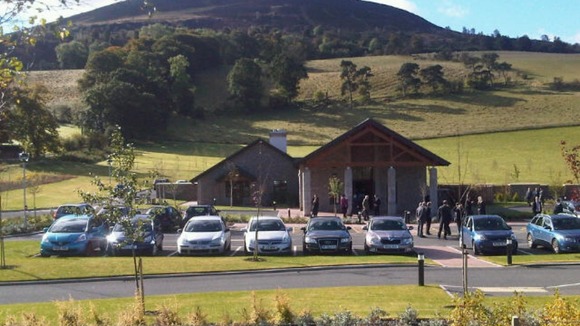 Borders Crematorium, near Melrose, has been officially opened with a service of dedication.
The 2.6 million pound complex, set in the Eildon Hills, is the first of its kind in the Borders.
Reverend Jane Howitt, Moderator of Melrose and Peebles Presbytery, conducted the ceremony.
Several other religious leaders attended the service reflecting the diverse beliefs within the region. Local Funeral Directors and clergy who have been arranging funerals at the Crematorium over the past 10 months are among the 80 people who attended.