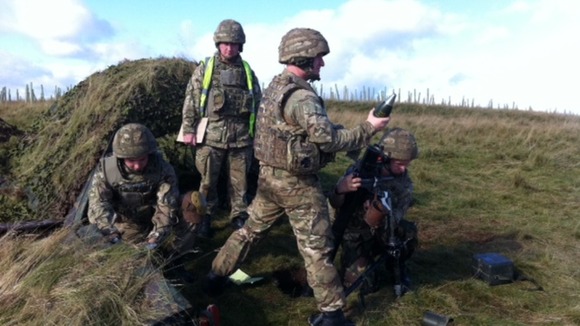 Soldiers from the North West's Infantry regiment have been firing some of the heavy weapons used by troops in Afghanistan during a training exercise in Cumbria.
Around 90 soldiers from the second battalion Duke of Lancaster's regiment are taking part in training exercises at the Warcop Training camp in Cumbria. The regiment draws many of its soldiers from the county.
They're honing their skills on some of the most potent kit available including grenade machine guns, heavy machine guns and mortars, learning the sorts of skills they'll need if they're sent out to Afghanistan.
Heavy weapons firing is a vital part of that readiness training should the unit be called upon. The 1st battalion is currently on it's way to the war zone.