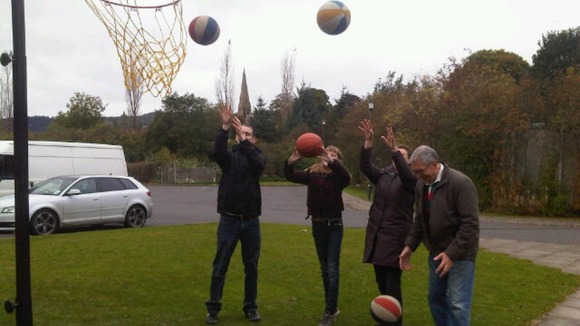 People in Peebles are taking part in a world record breaking attempt to shoot the most hoops in basketball.
The challenge has been taken on by YMCA groups across the world, including Peebleshire Youth Trust, who are affiliated with the charity.
So far more than 100 people have been to the Gytes Leisure Centre in Peebles to have a go. In order to break the current record, 5 million people across the world need to pick up a basketball between 11am -3pm today.