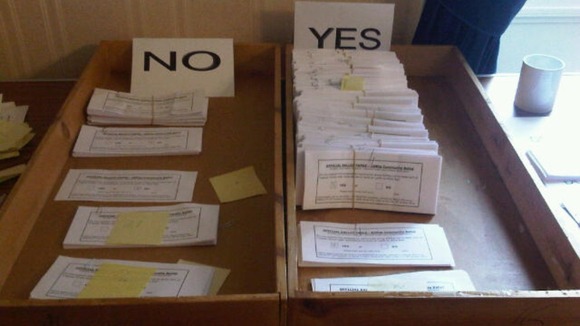 The community are 'confident' they have enough yes votes for uplift for a mountain bike lift. Counting has place in Innerleithen, to determine how many yes votes were recorded in a ballot to see a mechanical uplift built in a Borders forest.
2722 out of a possible 4100 took part in the ballot.
It's not yet known how many of those are yes votes just yet, but it looks likely that there are more than the 50% needed to proceed with the next stage of getting a lift built for mountain bikers.