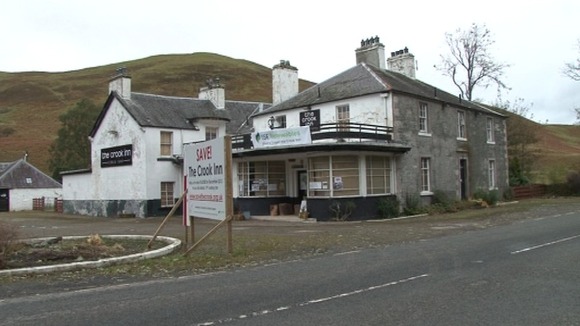 A Scottish Borders community hope to raise enough money to buy their local pub by December this year. Residents of Tweedsmuir have already raised £110,000 towards buying The Crook Inn.
In March, a binding contract was made, meaning The Tweedsmuir Community Company could buy the former hotel for £160,000.
It has been closed since 2006, and the fabric of the building is starting to decay. The pub has been in the village since 1604, and has attracted visitors including Robert Burns and Walter Scott. If the community bid is successful, it's hoped the pub could bring nearly 20 jobs to the area.
It is hoped fundraising events including a Race Night and a virtual rally will help raise the final £50,000 in time.