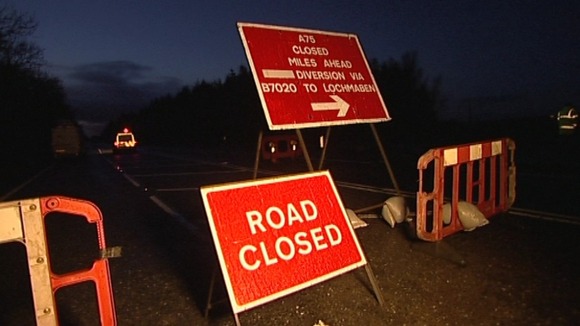 A 62-year-old motorist who caused the death of a 18 day old baby boy in a road accident in March has been told he could face jail.
Thomas Black, of Central Avenue, Gretna, admitted driving carelessly and colliding with a stationary car driven by the baby's mother on the A75 at Hardgrove crossroads in Dumfries and Galloway.
The crash caused the mother's car to spin into the path of an oncoming vehicle. Baby Oliver Hewson was severely injured and died.His mother Suzanne Hewson and the driver of the oncoming car Rebecca Thompson were both injured.
Black pleaded guilty at Dumfries Sheriff Court to driving at excessive and inappropriate speeds for the prevailing road layout, failing to keep a proper lookout and failing to notice Mrs Hewson's stationary car at the road junction indicating it was going to turn right onto the minor road.
He admitted failing to brake or take evasive action in time to avoid colliding with it; causing it to spin across the carriageway. Sentencing was deferred for a month. Sheriff George Jamieson described the circumstances as tragic and told Black:
"The court will be considering a sentence of imprisonment and as you have not received any prison sentence previously I will have to obtain reports and you will be banned from driving meantime."