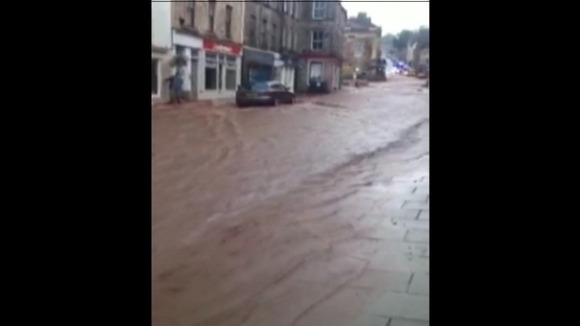 Residents in Jedburgh have come together to discuss how best to deal with potential flooding problems in the future. A report by engineers was shown at the meeting and there are a number of suggestions on how to deal with the potential of flooding in the town.
Mitigation measures being suggested include new arrangements for reducing a build-up of debris as well as alterations to kerbs and other street features to make flood water flow away from properties.
It follows news that the town will receive nearly half a million pounds to help prevent flooding after another report found the town was likely to flood every nine years.