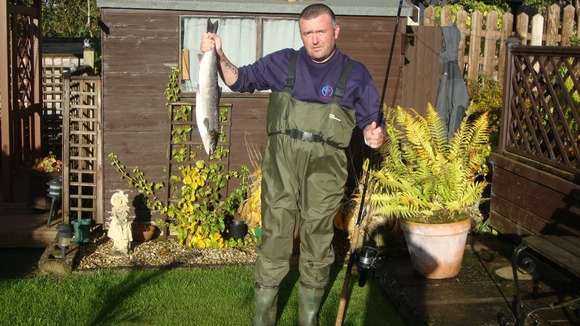 The search for a fisherman from Carlisle has resumed.
41 year old Robert Heaton from Belah Road, Carlisle, hasn't been since since he left his house on Friday 16th November.
On Saturday 17th November, Mr Heaton's baseball cap was found with a fishing rod next to the River Eden near to Etterby Scaur.
On Sunday 18th November, RAF Kinloss Helicopter searched the area from Eden Bridge to Solway Estuary. Maryport and Annon Coastguards searched both side of the river from the Eden Bridges to Grinsdale and Nith Inshore Rescue searched the river area.
Police are continuing their search of the area today, with underwater search teams.
Inspector Andy Hanson said:
"We are searching the river area extensively, but there is still the possibility that Mr Heaton left the area on foot.
"We are appealing to anyone who has any information about his whereabouts to contact us and let us know if he is safe and well. This is a distressing time for his family and we are offering support."
Mr Heaton is described as white, of stocky build, 5 ft 9" tall, with short, dark-brown hair.
He has tattoo's on both lower arms. He was last seen wearing a grey hoody, black/navy tracksuit bottoms with stripes and wearing brown working boots.
Anyone with any information about the whereabouts of Mr Heaton is asked to ring Cumbria Police on 101 immediately.