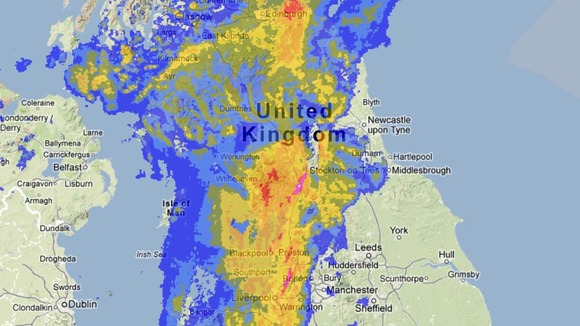 Very wet and windy conditions are moving eastwards over the next few hours.
We have seen gusts of over 70mph over high ground and gale force winds for much of the coast.
Once the cold front moves across temperatures will drop by at least 5C. This will mean a very chilly night with the risk of frost and even ice on untreated surfaces.