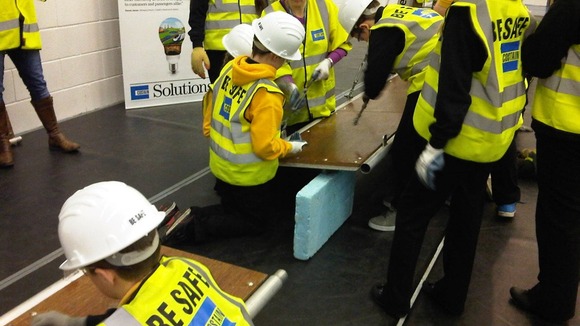 The 'Bridges to Schools Initiative' is an ongoing scheme to raise awareness of Civil Engineering among Primary and Secondary school pupils in west Cumbria.
It's main purpose is to give the pupils an early insight into the challenges of Civil Engineering, while having some fun along the way.
Pupils are given a 'Bridge Kit', which they must construct, under supervision from voluntary civil engineers.
Once the bridge is constructed, the pupils will be able to walk across to show the strength of the construction.
Engineering solutions providers, Costain, are running the event at Lakes College until Friday (December 7th).