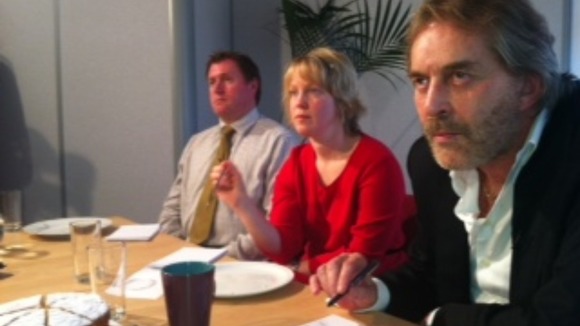 Three leading business people in the Border region have been watching George Osborne's budget speech and sharing their opinions.
The three members are Stephen Winyard who runs Stobo Castle near Peebles, Chris Reay from Reays Coaches in Wigton and Sally Fielding from Sally's Cottages.
All of the Border business club members are looking for a freeze in fuel duty.
In the large rural areas of Cumbria and southern Scotland, the cost if fuel impacts every area of business.