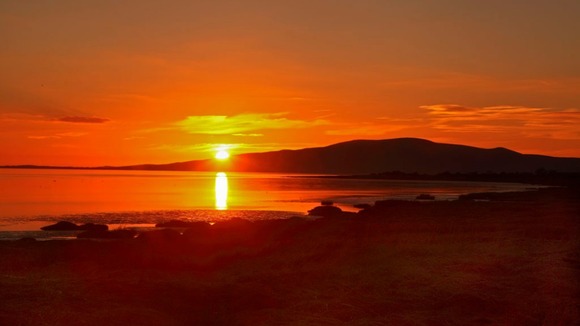 Overnight: Rather cloudy. Mainly dry but damp, occasional showery outbreaks and hill fog possible. The winds remain strong from the west. Lows of 4C.
Sunday: Conditions improve quite quickly from the north. Clear skies will push in and it it will remain quite windy for much of the day.
Despite a mild start temperatures will dip during the afternoon, with patchy cloud developing and the chance of a shower for the east coast.