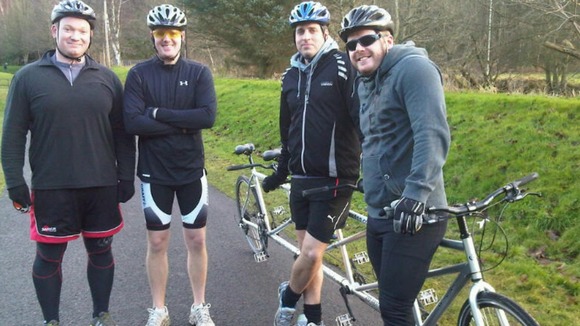 A soldier badly injured in a roadside bomb in Iraq is preparing to cycle more than 1200 miles with his three best friends. Robert Reid was blinded in one eye and spent time in a wheelchair after hewas injured in February 2008.
He and three others are going to cycle on a quad tandem bike to all the Kings of Sevens rugby tournaments in the Borders and then cycle around Scotland and be back in Jedburgh in time for the last match.
They plan to cover a distance of 1215 miles in April and May next year and raise £10,000 for three charities, the Scottish War Blinded, the Royal Regiment of Scotland Support Service and the Heart and Balls Charitable Trust.More information can be found here.