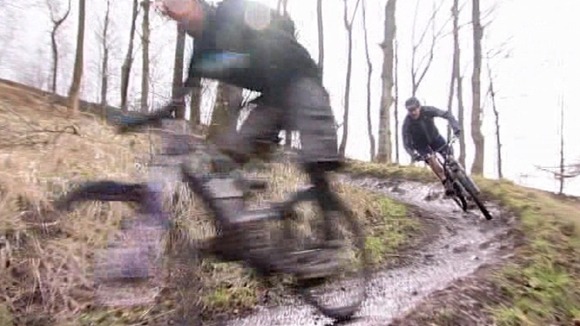 People across the South of Scotland are being encouraged to make 2013 the year of the bike.
The Scottish government have earmarked £53 million to improve cycle paths and make them more accessible.
The Scottish Borders and Dumfries and Galloway are home to the world famous 7stanes mountain biking centres.
Transport Minister Keith Brown said in his New Year message:
"I am looking forward to getting on my bike more and to doing all I can in my role as Transport Minister to make this an attractive and viable option for more people throughout Scotland.
"We are already supporting projects to make the road network more cycle-friendly and in 2013 we'll launch a refreshed Cycling Action Plan.
"This will include a target to further reduce casualties, new commitments on education, training, improved signage, consideration of cycling in roads design and greater use of 20mph zones.
"All of this will help us build on the Olympics legacy and will also go towards keeping up momentum on increasing cycling activity in Scotland ahead of the Commonwealth Games in Glasgow in 2014."