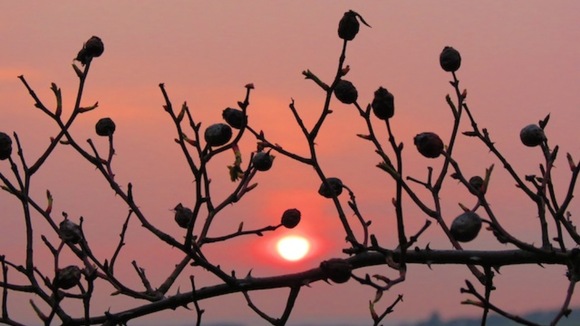 Overnight a mainly cloudy story with rain and drizzle. especially in the west.
A mild night with lows of 7C, some fog hugging the hill tops and breezier conditions for western coasts.
Tuesday starts unsettled as a cold front moves in and spreads southeast, bringing cloudy skies and outbreaks of rain.
Clearer conditions should develop for Dumfries & Galloway later.
The clearer skies make way for a much colder night but Tuesday daytime high 11C