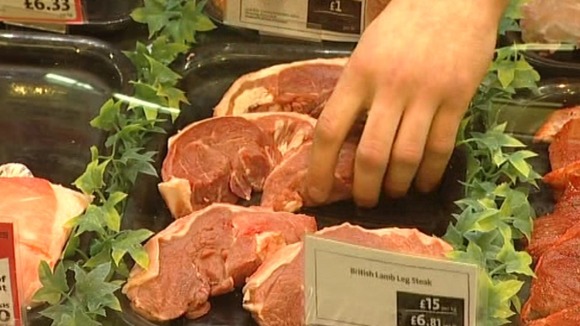 A survey of supermarkets in the Scottish Borders has found that they are still selling substantial quantities of imported lamb.
NFU Scotland, who conducted the survey, say that at a time which is hugely challenging for sheep farmers, they need commitment from big supermarket chains.
Morrisons was the only supermarket to stock only British lamb. By comparison, Asda and Tesco have substantial quantities of New Zealand and Australian lamb on their shelves.
Opening sales of 2013 for prime sheep have seen market prices for the 2012 lamb crop fall to their lowest level since late 2009.