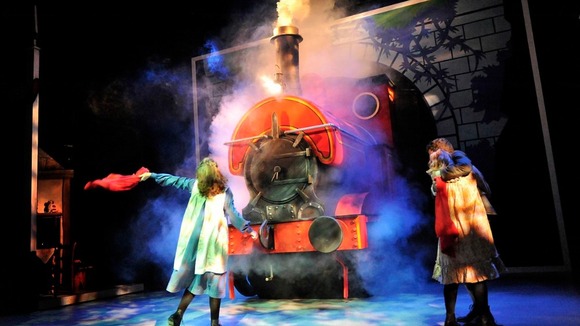 A new home is being sought for a life-size replica of a locomotive. The train, known 'as 'Gordon' has been used in a production of The Railway Children at the Theatre by the Lake in Keswick. The play ends on Saturday and the Theatre have no place to store the replica.
Measuring 13 feet high, 12 feet long and 8 feet wide, any new owner must have plenty of space.
A spokesperson for the Theatre said: "We have come to love Gordon and it would be a disaster if he found his way into a skip. So we are willing to donate him to anyone who would like him.
His ideal home would be in a museum or at a railway preservation society. But he needs to be under cover - he's made of wood rather than iron."